Can pineapple prevent urinary tract infections (UTIs)?
Maybe pineapple can be a healthy addition to your diet if you are dealing with urinary tract infections but it should not be relied upon as the sole means of preventing UTIs. If you are prone to UTIs or have concerns about urinary tract health, it's essential to consult a healthcare professional for personalised advice and appropriate preventive measures.

Quick take
The website HTV, in one of their blog posts, asserts that pineapple can aid in the prevention of urinary tract infections (UTIs). After fact-checking, we found that this claim is Half true.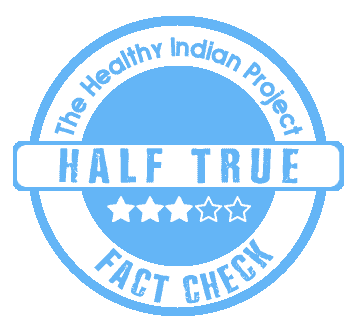 The Claim
In HTV blog post Foods To Combat and Ward Off Urinary Tract Infections the website HTV mentions that pineapple can play a role in preventing UTIs as one of their points.
Fact Check
What is Urinary Tract Infection?
A urinary tract infection (UTI) is a common infection due to the colonisation and growth of bacteria in the urinary tract. It primarily impacts the lower urinary tract, specifically the bladder and urethra. UTIs can lead to various symptoms, including pain or discomfort, a burning feeling during urination, frequent urges to urinate with minimal output, pressure in the lower abdomen, presence of blood in the urine, cloudy or foul-smelling urine, and sometimes even a high fever.
Which microorganisms are responsible for causing urinary tract infections (UTIs)?
According to 2018 research paper, urinary tract infections (UTIs) can happen by a variety of microorganisms, including Escherichia coli (E. coli), Staphylococcus spp., Klebsiella spp., Proteus spp., Pseudomonas spp., Enterococcus spp., Streptococcus spp., Salmonella spp., Citrobacter spp., Aeromonas spp., Serratia spp., Neisseria spp., Providencia spp., Acinetobacter spp., Veillonella spp., Lactobacillus spp., Corynebacterium spp., Aerococcus spp., Actinobaculum spp., as well as Ureaplasma and Mycoplasma spp.
Can a urinary tract infection resolve itself without treatment?
Certainly, a urinary tract infection (UTI) can sometimes resolve without the need for antibiotics. In addition to relying on the body's natural immunity, certain steps you can take to assist in the healing process. These include drinking more water , promptly urinating when you feel the urge, and avoiding products that can introduce bacteria into the urinary tract.
Is pineapple good for uti?
Pineapple is a group of berries that provide some potential benefits for urinary tract infections (UTIs) due to its high vitamin C content and bromelain. Vitamin C may help boost the immune system, aiding in the body's natural defence against UTI-causing bacteria. Bromelain, found in pineapple, has anti-inflammatory properties that could alleviate UTI symptoms like pain and discomfort. While pineapple can be a part of a healthy diet, it should not replace proper medical treatment for UTIs, which typically require antibiotics prescribed by a healthcare professional.
What foods to avoid urinary tract infection?
To reduce the risk of urinary tract infections (UTIs), it's advisable to limit or avoid foods that can irritate the bladder or promote bacterial growth. This includes minimising caffeine, alcohol, spicy foods, and sugary beverages. Staying hydrated with water.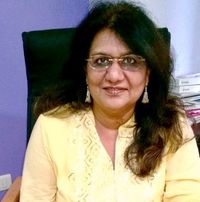 Dr. Anita Gupta, a Gynecologist and Associate Director at Fortis La Femme in New Delhi, suggests that berries with high antioxidant content can be used as a supplement in UTI treatment. In other words antioxidative properties might help support the immune system but may not significantly affect the course of UTI treatment. It's important to consult with a healthcare professional for appropriate UTI treatment, which often includes antibiotics.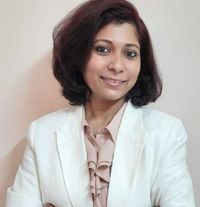 According to Nutritionist Anurupa Bose, UTIs are more prevalent in women, and effective treatment involves addressing the infection at its source by increasing fluid intake, following prescribed medications if required, and incorporating antioxidant-rich foods into the diet. While berries are a valuable source of antioxidants that can aid in infection prevention, it's essential to understand that berries by themselves cannot fully treat or cure UTIs. However, they can contribute to diminishing bacterial adhesion to the bladder wall, thereby reducing the risk of future infections. Combining different berries with a comprehensive approach to UTI management is recommended.
Disclaimer: Medical Science is an ever evolving field. We strive to keep this page updated. In case you notice any discrepancy in the content, please inform us at [email protected]. You can futher read our Correction Policy here. Never disregard professional medical advice or delay seeking medical treatment because of something you have read on or accessed through this website or it's social media channels. Read our Full Disclaimer Here for further information.