Can Steve Kirsch's assertions about suing mRNA COVID-19 vaccine makers, FDA action due to adulteration substantiated?
Not exactly. Steve Kirsch's claims are misleading, as there is no evidence to support the assertions he makes. Additionally, Steve Kirsch along with the professionals he referred to in order to substantiate his claim are known for spreading misinformation on social media concerning COVID and its vaccines.
Quick Take
In a social media post, Steve Kirsch claims individuals can sue mRNA COVID-19 vaccine makers for harm, demands FDA's action due to adulteration, alleges undisclosed contaminants, and mentions conversations with Byram Bridle and Robert Malone. We fact-checked and found the claim to be Mostly False.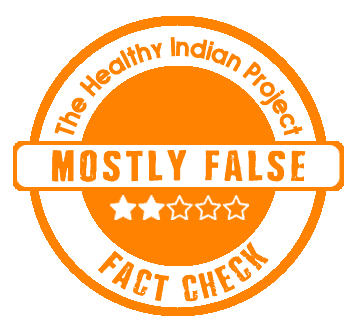 The Claim
In the social media post on X, Steve Kirsch suggested that it is now possible for individuals to file lawsuits against the manufacturers of mRNA COVID-19 vaccines for any harm or damages they may have suffered due to the vaccines. Also, that there is a requirement for the FDA (U.S. Food and Drug Administration) to remove the COVID-19 vaccines from the market. The reason given for taking the vaccines off the market is described as adulteration. The claim further suggests that the manufacturers did not inform regulatory authorities about the presence of plasmid bioactive contaminant sequences in the vaccines. Lastly, the author claims to have spoken with two individuals, Professor Byram Bridle and Dr. Robert Malone, about this topic.
Fact Check
Is the FDA required to take the COVID-19 vaccines off the market?
Not exactly. The claim that mRNA COVID-19 vaccine manufacturers can now be sued for damages and that the FDA is required to take the vaccines off the market due to adulteration seems misleading.
The Public Readiness and Emergency Preparedness (PREP) Act, which was enacted in 2005, provides immunity to manufacturers of certain medical products, including vaccines, that are used in response to a public health emergency. The PREP Act was invoked in response to the COVID-19 pandemic, and it remains in effect until October 1, 2024. This means that mRNA COVID-19 vaccine manufacturers are currently immune from liability for damages caused by their vaccines, except in very limited circumstances, such as willful misconduct.
The claim that the FDA is required to take mRNA COVID-19 vaccines off the market is also misleading. The FDA has a rigorous process for monitoring the safety of vaccines, and it would only take a vaccine off the market if it determined that the vaccine was unsafe or ineffective in the USA. In other countries, the authority to take COVID-19 vaccines off the market may lie with a different government agency, such as the European Medicines Agency (EMA), Health Canada, or the Therapeutic Goods Administration (TGA). The specific process for taking a vaccine off the market will also vary from country to country.
Moreover, the claim that the plasmid bioactive contaminant sequences in mRNA COVID vaccines were not pointed out to the regulatory authorities is also misleading. Although we found no evidence that debunks this statement, we did find a document that shows the FDA has approved some amount of residual DNA in COVID-19 vaccines. It seems that the FDA has concluded that this residual DNA in a certain limit does not pose a safety risk.
We researched and found that both Professor Byram Bridle and Dr. Robert Malone have previously made false and misleading claims about COVID-19 vaccines. THIP MEDIA has previously debunked Malone's claim that mRNA vaccines are being injected into our food supply. In another article, we refuted his assertion that COVID-19 vaccine gene therapy products cause more harm than good. Additionally, Malone's statement claiming that COVID-19 vaccines are unsafe for children was also debunked.
Also, this isn't the first time we have debunked inconsistent claims. Previously, we addressed Steve Kirsch's suggestion to halt vaccine rollouts, arguing that they were increasing the number of deaths.
Disclaimer: Medical Science is an ever evolving field. We strive to keep this page updated. In case you notice any discrepancy in the content, please inform us at [email protected]. You can futher read our Correction Policy here. Never disregard professional medical advice or delay seeking medical treatment because of something you have read on or accessed through this website or it's social media channels. Read our Full Disclaimer Here for further information.