Quick Take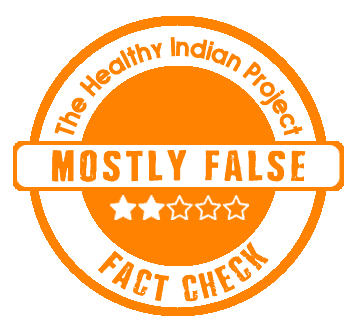 After the release of Pfizer safety documents, a media blogging website claimed that the data in the document showed 82%-97% of pregnant women lost their babies to the Pfizer Covid vaccine before the shots were approved by FDA. We fact-checked and found the claim to be Mostly False.
The Claim
On April 30, 2021, Pfizer safety document titled, '5.3.6 CUMULATIVE ANALYSIS OF POST-AUTHORIZATION ADVERSE EVENT REPORTS OF PF-07302048 (BNT162B2) RECEIVED THROUGH 28-FEB-2021' was made available to the public.
Referring to the report, a media blogging website named HEALTHIMPACTNEWS wrote an article titled, 'FDA had Data Showing 82% – 97% of Pregnant Women Injected with the Pfizer COVID-19 Vaccine Lost Their Babies Before Approving the Shots' and also claimed that 4,202 Fetal Deaths in VAERS following COVID_19 vaccines.
The screenshot is attached down-below:
Fact Check
Does Pfizer safety document confirm pregnant women lose their babies to the Pfizer Covid vaccine?
It does not seem so. The Pfizer safety document has used Vaccine Adverse Event Reporting System (VAERS) data to show all possible adverse events that have occurred in pregnant women after taking the Covid shot regardless of whether the vaccine induced them on page number 12. 
The Healthy Indian Project (THIP Media) has previously shown that VAERS is a surveillance system that helps identify a problem and generate a hypothesis for further investigation. Also, the VAERS website clearly states that their data can only be used to observe an event. However, the data is not sufficient to infer a causal relationship between events. It is because anyone can report an event on this website. 
Besides this, the VAERS data is updated weekly, so THIP Media could not find the number 4,202 on the VAERS website.
Did pregnant women lose their babies to the Pfizer Covid vaccine?
Not enough evidence. The available evidence does not confirm whether pregnant women lose their babies to the mRNA Pfizer Covid vaccine.
The available studies only suggest that the benefits of the COVID-19 vaccine outweigh its confirmed side effects. Pregnancy puts women at a greater risk of Covid infection. One reason is that during pregnancy, the immunity is generally compromised, and increased abdominal pressure affects the lungs to induce shortness of breath, a common symptom that can be worsened by Covid infection. 
The available published scientific evidence only shows that pregnant and lactating women were excluded from the vaccine trials. Due to this, there exist no credible data that can confirm the effect of mRNA Covid vaccines on pregnant women.
Are there mRNA Covid vaccines in India?
Yes, but they are in the trial phase. India has developed indigenous mRNA covid vaccines and may begin rolling out them soon for public use. Hence, the country will need a standard operating protocol that can inform pregnant women about the risks of exposure to COVID-19 infection along with the risks and benefits associated with the mRNA Covid vaccines when they become available in the country. 
THIP MEDIA TAKE: The Pfizer safety document lists all adverse events in pregnant women after taking the Pfizer Covid shot, regardless of whether they were vaccine-induced. More clinical trials and large-scale retrospective studies can help enlist possible side effects of mRNA vaccines in pregnant women, if there are any.
Disclaimer: Medical Science is an ever evolving field. We strive to keep this page updated. In case you notice any discrepancy in the content, please inform us at [email protected]. You can futher read our Correction Policy here. Never disregard professional medical advice or delay seeking medical treatment because of something you have read on or accessed through this website or it's social media channels. Read our Full Disclaimer Here for further information.