Quick Take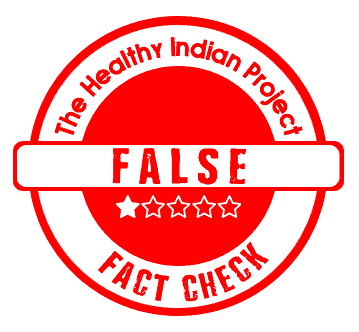 After the U.S. The Food and Drug Administration (FDA) released the confidential information available in its Biological License Application, several media users have claimed that the document consists of a long list of Pfizer-BioNTech COVID-19 vaccine serious side effects. We fact-checked and found the claim to be False.
The Claim
Recently, FDA released a document titled, "CUMULATIVE ANALYSIS OF POST-AUTHORIZATION ADVERSE EVENT REPORTS OF PF-07302048 (BNT162B2) RECEIVED THROUGH 28-FEB-2021".
Based on this document, several media users have shared an image that has three long columns of incomprehensible content and claimed that the Pfizer-BioNTech COVID-19 vaccine caused a long list of serious side effects.
A Facebook user writes, "List of Pfizer poke side effects. Gonna be a lot more job opportunities for oncologists, cardiologists, neurologists, rheumatologists, endocrinologists".
A press release by an American NGO claims, "The potential for serious harm is very clear" and that "It would be criminal to expose infants and young children to this extremely risky product".
Similar claims have been made on other media platforms too.
Fact Check
What does the data in this report mean?
The document is a safety surveillance report containing information about adverse events recorded in the first three months of authorising the Pfizer-BioNTech COVID-19 vaccine. The document recorded all adverse events regardless of whether the vaccine induced them.
The document was mostly prepared using the U.S. Vaccine Adverse Event Reporting System (VAERS) and the U.K. Yellow Card Scheme.
A study has shown that these surveillance systems help official health authorities identify a problem with vaccines and generate hypotheses for further investigation. Even the VAERS and Yellow Card Scheme websites clearly mention that their data can only be used for simply observing an event. The data is not sufficient to infer a causal relationship between events. It is because anyone can report an event on these websites.
What is the difference between adverse events and side effects?
An adverse event is any health issue that occurred after the vaccination regardless of whether the vaccine caused it or not. However, side effects are health issues that occur only due to vaccines.
In this case, online media users have blown the release of the document out of proportion to spread misleading claims that the document contains a list of the side effects of the vaccine, not adverse events.
Why is the document made public now?
The document was a part of the confidential Biological License Application released by the FDA Center for Biologics Evaluation and Research in response to a request for transparency under the Freedom of Information Act (FOIA) by the group of public health and medical professionals.
Disclaimer: Medical Science is an ever evolving field. We strive to keep this page updated. In case you notice any discrepancy in the content, please inform us at [email protected]. You can futher read our Correction Policy here. Never disregard professional medical advice or delay seeking medical treatment because of something you have read on or accessed through this website or it's social media channels. Read our Full Disclaimer Here for further information.