Did Lay's release matcha and watermelon flavoured chips?
Lay's did not include matcha and watermelon flavoured chips as part of their regular product selection. Although Lay's has previously ventured into creating unique chip flavours, these particular variations were not among their available options during that period.


Quick Take
Two different twitter accounts claim that Lays has introduced two different flavour match flavour and watermelon flavour potato chips. Following a thorough assessment, it has been concluded that this assertion is Flase.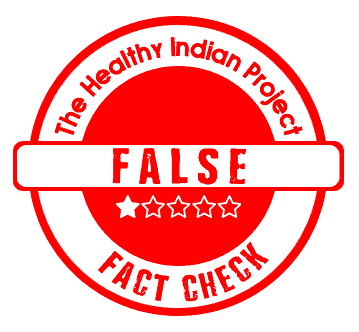 The claims
A social media post on X (formerly Twitter), Ayoubtv and TheRitchieTV posted a pic of extremely unique flavours of lays, iced matcha and watermelon flavour.
Fact Check
Did Lay's actually release chips with green matcha and watermelon flavours?
No, Lay's did not introduce green matcha and watermelon-flavoured chips as part of their regular product lineup. However, Lay's conducted a contest called "Do Us a Flavour" in which people submitted their unique flavour ideas. Despite various creative entries, Lay's never officially released chips with these particular flavours as part of their standard offerings. Lay's confirmed through one of their tweets that the flavours of green matcha and watermelon chips are indeed not real.
What are flavouring agents?
Flavouring agents are substances used in food and beverages to enhance or create specific tastes and aromas.
What are the types of flavouring agents?
Flavours can be categorised as either natural or artificial, both of which enhance the taste of food to make it more appealing. These flavouring agents come in three main types:
Natural Flavors and Natural Flavouring Substances: These are derived from plants through physical processes.
Nature-Identical Flavouring Substances: These are chemically purified or synthesised compounds that have the same chemical composition as natural flavours .
Artificial Flavouring Substances: These are chemically different compounds that do not exist naturally.
Are there any side effects of flavouring agents?
The health impact of artificial flavours is minimal as both natural and artificial flavours are primarily used for taste rather than nutrition. Some flavour compounds, like cinnamaldehyde, may offer health benefits, but there's no comprehensive study comparing natural and synthetic forms of cinnamaldehyde.
Concerns about diacetyl, an artificial butter flavouring, arose from workers in a microwave popcorn factory suffering lung issues due to inhalation. However, diacetyl is present in all dairy products, naturally or artificially, and poses a similar risk when inhaled in significant amounts. Microwaving popcorn at home, whether naturally or artificially flavoured, doesn't expose you to enough airborne diacetyl to be harmful. When consumed rather than inhaled, diacetyl causes no digestive issues, regardless of its source, natural or artificial.
THIP Media has previously debunked one such claim that stated Pepsi contain aborted fetal cells.
Disclaimer: Medical Science is an ever evolving field. We strive to keep this page updated. In case you notice any discrepancy in the content, please inform us at [email protected]. You can futher read our Correction Policy here. Never disregard professional medical advice or delay seeking medical treatment because of something you have read on or accessed through this website or it's social media channels. Read our Full Disclaimer Here for further information.