Quick Take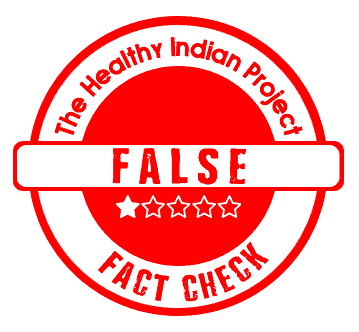 Social media posts claim that a number of beverages produced by Pepsi contain human fetal cells taken from aborted babies. We fact-checked and found that the claim is False.
The Claim
The image widely circulated on social media contains a list of beverage brands, all produced by the company PepsiCo. The post claims "Foods that contain aborted fetal cells."
The claim originates after Senomyx, an American company, was accused of building food additives 'made from' human embryo cells. These food additives were allegedly used by the company's clients.
Such posts can be seen here, here, and here.
A snapshot is given below.
Fact Check
Who is Senomyx?
Senomyx is a biotechnology company that is in the business of developing food additives. These additives are said to enhance the flavouring of various foods.
Does Senomyx make flavouring from human fetal cells?
Not exactly. Human cells maybe involved in the process but that does not mean flavours are "made from" them.
Documental evidence shows that human embryo cells had been used by Senomyx. As per a patent issued to the company in 2008 for "Recombinant Methods for Expressing a Functional Sweet Taste Receptor", HEK-293 cells were used by the company in their research.
HEK-293 cells have their origin in an human embryo. HEK stands for Human Embryonic Kidney. These cells help mimic taste-receptor cells in the development of new flavourings.
However, it will be wrong to believe that the company regularly source cells from human embryos. The original cells came from the kidney of an aborted human embryo from 1973. Those cells were cloned and are widely used in biomedical research.
The patent therefore suggests that Senomyx used cloned cells derived from an aborted human embryo.
Do Pepsi and Senomyx work together?
They did. Not anymore.
In 2010, Pepsi and Senomyx signed a $ 30 million deal with a validity period of four-year under which Senomyx was supposed to develop sweeteners for the food and beverage giant.
The deal has ended. A spokesperson from PepsiCo has confirmed to Reuters about the same saying, "At one time PepsiCo did have a relationship with Senomyx exploring the development of new sweeteners and flavor enhancers. PepsiCo's  commercial relationship  with  Senomyx  has  ended and  we do not use any  Senomyx  ingredients in our products."
PepsiCo had confirmed the same through a tweet in 2019. In addition they had added, "PepsiCo absolutely does not conduct or fund research that utilizes any human tissue or cell lines derived from embryos or fetuses."
Do the flavouring in Pepsi products is also developed by using HEK 293 cells?
PepsiCo has time again refuted that none of the products developed during their association with Senomyx had anything to do with HEK 293 cells. In a 2012, Paul Boykas, Vice President – Global Public Policy, PepsiCo issued an open letter on this matter once again emphsizing that the company did not conduct or fund research that utilised cell lines derived from embryos or fetuses, and that Senomyx did not use HEK cells for research on behalf of PepsiCo.
None of the social media posts have so far been able to produce any proof against PepsiCo's clarification.
Many users who had published the claim on Facebook, Twitter and Instagram had later deleted their posts. One Instagram user had apologized in a follow up post saying, "The last post has some inaccurate information and for that, I am sorry."
Disclaimer: Medical Science is an ever evolving field. We strive to keep this page updated. In case you notice any discrepancy in the content, please inform us at [email protected]. You can futher read our Correction Policy here. Never disregard professional medical advice or delay seeking medical treatment because of something you have read on or accessed through this website or it's social media channels. Read our Full Disclaimer Here for further information.