Quick Take
A social media post claims that a mixture of toothpaste and lemon can whiten skin. We fact-checked and found the claim to be Mostly False.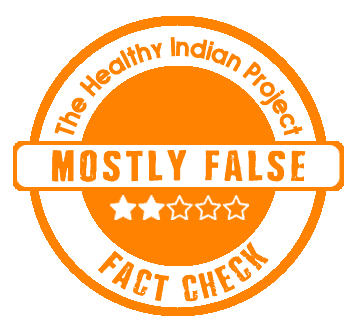 The Claim
A Facebook post claims Colgate Skin Whitening Pack can lighten dark skin effectively. The remedy uses Colgate toothpaste and lemon, mixed to create a skin-lightening pack. 
The post further recommends people apply the mixture before sleeping, massage, wait 20 mins, and rinse. Use thrice weekly. Benefits include natural composition, no skin damage, and effective lemon whitening. It's an easy and cost-effective option for natural skin lightening.
We have attached the screenshot of the post below:
Fact Check
Which factors determine our skin color?
Human skin comes in many different tones and colors. There are lots of things that can affect skin color, but the main factor is our genes. Inside our bodies, there's an enzyme called tyrosinase that plays a big role in controlling our skin color. Another important thing is melanin, which really decides how light or dark our skin is. Melanin is made by special cells in our skin called melanocytes. So, the genes we inherit control how much and what kind of melanin we have, which then determines our skin color. Some other processes like facultative melanogenesis and tanning reactions also add to this genetic mechanism.
There's something called Vitamin D, which is similar to melanin, and it helps with the growth and differentiation of cells in different parts of our body, including the skin. This could also have an effect on our skin color.
Can a combination of toothpaste and lemon juice make a person's black skin white?
No, a combination of toothpaste and lemon juice cannot make a person's black skin white. This claim is a harmful myth and has no scientific basis.
We researched and found that lemon is praised for being a rich source of Vitamin C and having antioxidant properties. However, applying it directly on the skin is not advisable due to its highly acidic nature. This can result in adverse effects on the skin, such as irritation, dryness, and sun damage, especially for those with sensitive skin.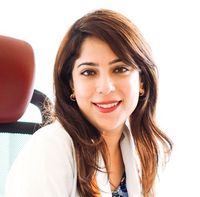 Dr. Sonali Kohli, a Consultant Dermatologist at Sir HN Reliance Foundation Hospital explains, "Lemon truly stands out as a vibrant Vitamin C powerhouse, packed with beneficial antioxidant and anti-bacterial flavonoids that nourish the skin. Nonetheless, the citric acid found in lemon juice has the potential to upset the skin's natural pH balance, leading to excessive acidity. On the other hand, Vitamin C serums designed for skincare often incorporate a stabilized form of ascorbic acid derived from lemon juice, ensuring it remains gentle and friendly to the skin."
"Applying lemon juice directly to the face can change the skin's pH, making it more vulnerable to potential skin reactions when exposed to sunlight. This could result in a condition called Phytophotodermatitis. To protect your skin's health, it is advisable to refrain from using lemon directly on the skin. Instead, consider using Vitamin C serums designed to be gentle on the skin, providing the desired benefits without any harmful effects," Dr Kohli cautions.
Likewise toothpaste cannot whiten the skin, and there is no scientific evidence to support this claim. This assertion is also refuted by experts in the field of dermatology.
Dr. Iram Qazi, MD (Dermatology) explains, "Toothpaste, although it may contain teeth-whitening ingredients, is not appropriate for application on the skin. The strong components in toothpaste can cause irritation, burning sensations, and redness when applied to the skin." Dr. Qazi strongly advises against using toothpaste for any skin-related concerns.
Dr. Neha Khurana, MD (Dermatology), advises against DIY skin treatments. She explains, "Our skin has a natural acidic pH, and applying products with a basic pH, such as toothpaste, can disturb the delicate balance and compromise the skin's moisture barrier. This disruption may lead to issues like irritation, dryness, and peeling. Furthermore, toothpaste has the potential to trigger allergic contact dermatitis, highlighting its unsuitability for use on the skin. It's best to avoid using toothpaste as a skincare remedy and opt for products specifically formulated for skin use."
Dr. Jyoti Agarkar, MD (Dermatology) highlights the significance of appreciating and embracing our natural body and skin. Rather than resorting to artificial whitening methods like toothpaste, she advocates for a holistic approach to skincare. This approach includes maintaining a healthy diet, engaging in regular exercise, getting enough sleep, and staying well-hydrated. By following these practices, one can achieve a natural radiance that cannot be replicated by any artificial whitening product. Dr. Agarkar also highlights the importance of selecting skincare products tailored to individual skin types, as this ensures optimal results and care for the skin.
Disclaimer: Medical Science is an ever evolving field. We strive to keep this page updated. In case you notice any discrepancy in the content, please inform us at [email protected]. You can futher read our Correction Policy here. Never disregard professional medical advice or delay seeking medical treatment because of something you have read on or accessed through this website or it's social media channels. Read our Full Disclaimer Here for further information.