Quick Take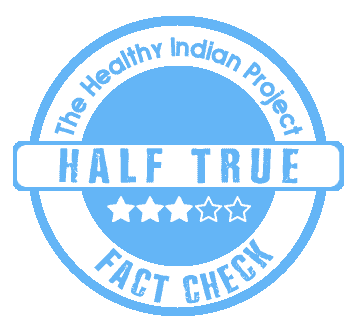 A social media post claims that one can brighten and lighten skin with the help of sugar and lemon juice. We fact-checked and found this post to be Half-true.
The Claim
A Facebook video shares the procedure to prepare a mixture of two ingredients, namely, lemon juice and sugar and scrub it for a few minutes on the skin and later wash it. The claimant claims that the scrub will whiten the skin.
Fact Check
How is human skin colour determined?
Human skin is available in a variety of tones and colours. Numerous factors influence skin colour, but genetics determines constitutive skin colour. The enzyme tyrosinase is primarily responsible for the genetic mechanism that controls human skin colour. Melanin, the primary determinant of human skin colour, is produced in the skin by melanocytes. Thus, it should be noted that the genes that determine skin colour are controlled by melanin quantity and quality. This genetic mechanism is reinforced by facultative melanogenesis and tanning reactions. Vitamin D, like melanin, has been shown to regulate cellular proliferation and differentiation in various tissues, including the skin, which may influence skin colour.
Can a mixture of sugar and lemon juice whiten the skin?
Not exactly. There is no scientific evidence that proves that the combined mixture of sugar and lemon juice can whiten your skin. Even though these two agents have their separate benefits, in some cases, they can be harmful for the skin as well.
Though lemon is a good source of Vitamin C and is an antioxidant, using lemon directly on the skin is not recommended as it is highly acidic and can change your skin's pH. It can lead to skin irritation, dryness, and sun damage, especially if you have sensitive skin.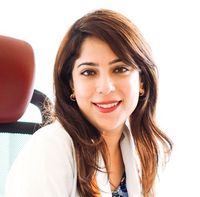 Dr. Sonali Kohli, Consultant Dermatology, Sir HN Reliance Foundation Hospital, comments on why the application of lemon on the skin should be avoided by stating, "Lemon is a vibrant source of Vitamin C and has antioxidant and anti-bacterial flavonoid properties which are great for the skin. Lemon juice is highly acidic, and the Vitamin C serums we use are not citric acid but the ascorbic acid version of the lemon juice, which is beneficial for the skin and is stabilized. When a person applies lemon directly to the face, you disturb the skin's pH and make it completely acidic. In such cases, sun exposure can lead to Phytophotodermatitis (a skin reaction). Hence, it must be avoided."
Similarly, there is a lack of credible evidence that proves that sugar can whiten your skin. It can act as an exfoliator and remove dead skin cells but cannot whiten your skin permanently. Moreover, scrubbing your face with sugar can be too harsh for the face. It can cause small tears in the skin and lead to damage, especially if you're using regular sugar. It can also lead to irritation, redness, dryness, scratches and wounds.
Consultant Dermatologist Dr. Jyothy Kannangath says, " Lemon contains acids that have the ability to naturally lighten the skin, such as for tanning or following acne. However, there are prescription creams that are more effective than lemon. Sugar and lemon are natural ingredients that have many healing properties, but that does not mean that they are totally safe. Both can cause problems if you are allergic to them or if you have sensitive and dry skin."
Lastly, apart from the potential risks, the effects will quickly dissipate. The purported use of this face mask lacks any scientific evidence as it is not yet clinically tested and proven to work.
In conclusion, Dr. Jyoti Agarkar, MD (Dermatology) sums it up by stating, "God has given us a very beautiful body and skin, and we should cherish it instead of trying to change its colour. I always prescribe my patients a healthy diet, regular exercise, enough sleep, and a good amount of water consumption. This helps in bringing out a natural glow that cannot be matched by any artificially induced whitening products. Also, when you are choosing any skincare products, choose according to your skin type."
Disclaimer: Medical Science is an ever evolving field. We strive to keep this page updated. In case you notice any discrepancy in the content, please inform us at [email protected]. You can futher read our Correction Policy here. Never disregard professional medical advice or delay seeking medical treatment because of something you have read on or accessed through this website or it's social media channels. Read our Full Disclaimer Here for further information.