Quick Take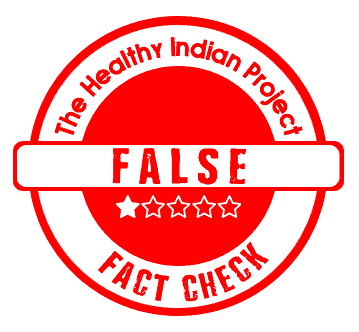 A social media post claims that last year [2021], there were no flu cases on the whole planet as flu was counted as COVID last year. We fact-checked and found this claim to be False.
The Claim
In a video shared on Instagram, an English media personality named Katie Hopkins says, " Would you [believe] it? In the U.S.A., already there are record-high cases of flu. That's right, flu. And last year [2021], there were none at all on the whole planet. I mean, if you believe those nutter conspiracy theories, it's almost as if flu was counted as COVID last year, and then now, suddenly, it's back again."
Fact Check
What is flu?
Flu or influenza is an acute respiratory infection caused by influenza viruses. There are four types of seasonal influenza viruses, namely, types A, B, C and D. The flu symptoms include fever, chills, headache, persistent and dry cough, muscle and joint pain, severe malaise, sore throat and a runny nose. It spreads from person to person through respiratory secretions and inhaling droplets containing the virus or direct contact. In most cases, a person can recover. However, it can cause complications such as pneumonia, myocarditis, encephalitis, myositis, and multi-organ failure. It can even be fatal in rare cases.
Were there no cases of Flu in the year 2021?
No. It's not true that the year 2021 had no cases of Flu. Various health organisations, such as CDC and WHO reported cases of the Flu. However, the number of cases reported were very low as compared to the previous year as well as the following year. But, this is not due to the myth that flu was counted as COVID last year. The real reason behind this was due to the mitigation measures, such as isolation, social distancing, reduced travel and mask-wearing. Flu is also a respiratory illness which spreads through either direct or indirect contact and due to such measures and a record-high flu vaccine administration, the spread was limited.
The CDC mentions that, "Flu activity was unusually low throughout the 2020-2021 flu season both in the United States and globally, despite high levels of testing."
Various countries reported flu cases in the year 2021. As per the Rochester Regional Health, "between October 1, 2020 and April 1, 2021, the flu resulted in 1,675 illnesses."
There were cases recorded by the WHO's database "FluNet" for India too.
THIP Media has already fact-checked a claim that stated that COVID-19 and flu are the same. Amongst other differences, the primary difference is that the causative agents of the two diseases are two different viruses. COVID-19 is caused by infection with a coronavirus (SARS-CoV-2), while influenza or flu is caused by influenza or flu virus.
Disclaimer: Medical Science is an ever evolving field. We strive to keep this page updated. In case you notice any discrepancy in the content, please inform us at [email protected]. You can futher read our Correction Policy here. Never disregard professional medical advice or delay seeking medical treatment because of something you have read on or accessed through this website or it's social media channels. Read our Full Disclaimer Here for further information.