Quick Take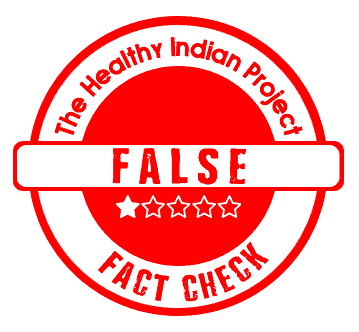 Several social media users have shared a screenshot of a document that claims the Pfizer vaccine is unsafe for pregnant women. We fact-checked and found the claim to be False.
The Claim
A Twitter user wrote, "LITERALLY: The COVID-19 mRNA vaccine is not recommended during pregnancy. -Pfizer How many pregnant and breastfeeding Canadian women were advised by doctors to take the jab?!? Uh-oh" along with the screenshot attached down-below:
Another Twitter user wrote, "Class action anyone?" along with the screenshot attached down-below:
A Facebook user wrote, "I'm sure it'll be all over the mainstream news that Pfizer has now declared their COVID vaccines unsafe for pregnancy and breastfeeding after the government coerced and mandated thousands of pregnant women into having one".
Fact Check
Is Pfizer vaccine unsafe during pregnancy?
It does not seem so. We believe the screenshot shared by social media users is of the U.K. Medicines and Healthcare Products Regulatory Agency (MHRA) dated back to 2020 when the Pfizer vaccine was not recommended during pregnancy. However, the updated Regulation 174 of MHRA guidelines which contains information on the Pfizer vaccine states, "Administration of the COVID-19 mRNA Vaccine BNT162b2 in pregnancy should only be considered when the potential benefits outweigh any potential risks for the mother and fetus". But this version nowhere suggests whether the Pfizer vaccine is not recommended during pregnancy.
On the contrary, the U.K. Health Security Agency (UKSHA) website claims to have "no specific concerns for safety in pregnancy". The (UKSHA) website also suggests that "Pfizer and Moderna vaccines are the preferred vaccines for pregnant women of any age who are coming for their first dose. Anyone who has already started vaccination and is offered a second dose whilst pregnant, should have a second dose with the same vaccine unless they had a serious side effect after the first dose". In addition to this evidence, (UKSHA) website also shows that Pfizer and Moderna vaccines were safe for more than 100,00 pregnant women in the United States.
The Centers for Disease Control and Prevention (CDC) website recommends pregnant women or women who wish to get pregnant must get vaccinated. Moreover, both the CDC and the Royal College of Obstetricians & Gynaecologists websites show that the Pfizer covid vaccine does not affect mothers and babies.
The CDC website also highlights the availability of limited data on the safety of covid vaccines in people who are breastfeeding and the effects of vaccination on the breastfed baby and on milk production or excretion.
In conclusion, no existing evidence proves the Pfizer vaccine is unsafe during pregnancy. The CDC website claims, "Recent reports have shown that breastfeeding women who have received mRNA COVID-19 vaccines have antibodies in their breast milk, which could help protect their babies. More data are needed to determine what level of protection these antibodies may provide to the baby". Hence, the claim remains false until proven otherwise.
The Healthy Indian Project (THIP Media) also shows Pfizer documents do not confirm covid vaccine hurts fetus here.
Disclaimer: Medical Science is an ever evolving field. We strive to keep this page updated. In case you notice any discrepancy in the content, please inform us at [email protected]. You can futher read our Correction Policy here. Never disregard professional medical advice or delay seeking medical treatment because of something you have read on or accessed through this website or it's social media channels. Read our Full Disclaimer Here for further information.