Quick Take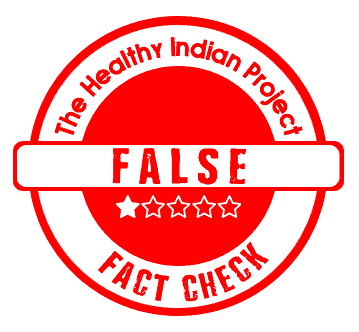 After the news of Pfizer documents submitted for Emergency Use Authorization (EUA) and licensure of vaccine came to light, several social media users claimed that the documents confirm the vaccine is not 95% efficient and hurts the fetus. We fact-checked and found the claim to be False.
The Claim
A social media user wrote, "OOH, THAT'S WHY SCOTUS WAS LEAKED….. WOW! PFIZER DATA RELEASED TODAY. 80,000 PAGES. PFIZER KNEW VACCINE HARMED THE FETUS IN PREGNANT WOMEN, AND THAT THE VACCINE WAS NOT 95% EFFECTIVE, PFIZER DATA SHOES IT HAVING A 12% EFFICACY RATE".
A Facebook user wrote, "Where are all the Pfizer fanboys and girls at?" along with the image claiming, "The next batch of Pfizer documents are out and in conclusion: The mandatory #pfizer Vaccine was not 95% effective, only 12% effective… but only for about a week, then it drops to less than 1% effective. Pfizer knew. Your Government Knew. & They tried to hide it for 75 years. This is called: taking advantage of humanity. What a waste of money and time this whole stunt has been".
Fact Check
Do Pfizer documents say covid vaccine hurts the fetus?
It does not seem so. No evidence confirms if Pfizer covid vaccine hurts the fetus. Moreover, Pfizer documents were submitted for Emergency Use Authorization, and licensure of the vaccine confirms the Pfizer vaccine has 91.1% efficacy against the covid virus.
The Pfizer document was released under the Freedom of Information Act lawsuit that asked the company to release 55,000 pages of vaccine review documents. The U.S. Food & Drug Administration (FDA) approved the Pfizer vaccine for the public under the tradename Comirnaty.
While searching more about the effect of the Pfizer vaccine on the fetus, we found a (2022) research titled, "Receipt of COVID-19 Vaccine During Pregnancy and Preterm or Small-for-Gestational-Age at Birth — Eight Integrated Health Care Organizations, United States, December 15, 2020–July 22, 2021". This research published on the Centers for Disease Control & Prevention (CDC) website clearly states, "COVID-19 vaccination during pregnancy was not associated with preterm birth or small-for-gestational-age at birth overall, stratified by trimester of vaccination, or number of vaccine doses received during pregnancy, compared with unvaccinated pregnant women."
In conclusion, available evidence only suggests that the Pfizer vaccine is safe and effective. Pfizer also uploaded a press release on the website that claims their vaccine is 95% effective against the covid vaccine. Also, a study by London-based researchers found that the Pfizer vaccine is 85.9% against Omicron and 97% effective against the Delta variant. The CDC website recommends the covid vaccine for pregnant and breastfeeding women. Moreover, we could not find any recently published evidence that claims Pfizer vaccine has 12% efficiency. Hence, the claim remains false until proven otherwise.
Disclaimer: Medical Science is an ever evolving field. We strive to keep this page updated. In case you notice any discrepancy in the content, please inform us at [email protected]. You can futher read our Correction Policy here. Never disregard professional medical advice or delay seeking medical treatment because of something you have read on or accessed through this website or it's social media channels. Read our Full Disclaimer Here for further information.