Quick Take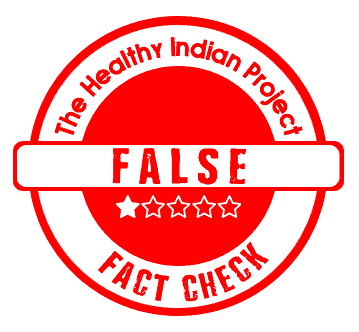 After Israel introduced the term 'Flurona', several social media posts and blogs have claimed it as the name of the new SARS-CoV2 variant. We fact-checked and found that the claim of Flurona being a new Covid variant is False.
The Claim
The social media user writes, "As Israel announce a new variant called 'flurona', a country with the highest per capita jabbed recipients, will the covid cultists ever wake up, or is this just another 'coincidence' that goes right over the masses heads?".
Another social media user claims, "Pfizer liked the Apple model pf selling IPhone models every six month and now we get new variants and unlimited boosters #Flurona".
The social media posts can be seen here, here, and here.
The social media posts were shared after Israel reported its first case of flu and Covid-19. The news coverage can be seen here, here, here, here, and here.
Fact Check
Has Flurona been coined recently?
No. The term "Flurona" is being in use since 2020.
In December 2020, the term was first used in an article published by the Israeli Association of Public Health Physicians. The article is written in Hebrew-language and can be found here.
How is a new name assigned to the SARS-CoV-2 variant?
The World Health Organization (WHO) identifies and names the SARS-CoV-2 variant. WHO has not coined the term Flurona.
The Healthy Indian Project (THIP) media has discussed the process that WHO follows to assign new names to SARS-CoV-2 variants in detail here and here.
In which case the Flurona term is used?
Flurona is a coinfection that targets people with symptoms of both flu (influenza) and Covid-19. In May 2020, a published research paper has confirmed that people showed symptoms of both infections mainly due to seasonal coincidence. However, further research is needed to understand the effects of the coinfection.
Moreover, the available studies believe that the odds of being infected with a coinfection is 'very rare'.
Flurona is not a new variant of COVID-19 infection as claimed by many users.
Disclaimer: Medical Science is an ever evolving field. We strive to keep this page updated. In case you notice any discrepancy in the content, please inform us at [email protected]. You can futher read our Correction Policy here. Never disregard professional medical advice or delay seeking medical treatment because of something you have read on or accessed through this website or it's social media channels. Read our Full Disclaimer Here for further information.