Quick Take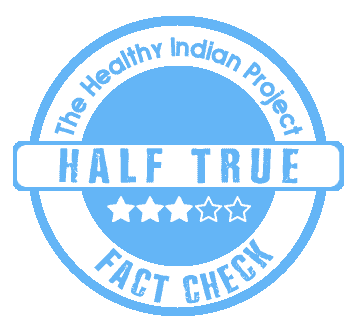 A number of social media users are claiming that the World Health Organization has skipped two Greek alphabets while naming the Omicron variant of COVID-19 because they wanted to avoid naming a variant after Chinese President Xi. We fact-checked and found that the claim is half true.
The Claim
"News of new Nu variant, but WHO is jumping the alphabet to call it Omicron, so they can avoid Xi," claims a social media user. Multiple other users also made similar claims across multiple social media platforms. Such posts can be seen here and here.
Fact Check
How does World Health Organization (WHO) name a new variant?
The WHO has named COVID-19 causing Coronavirus variants after Greek alphabets. Alpha, Beta, Gamma and Delta has been used to name 4 variant of concern and Lambda and Mu as variants of Interest.
The World Health Organization (WHO) maintains a record of all Coronavirus variants related to the Covid-19 pandemic. The list can be followed here. The variants are tracked by their place of origin and are categorised as variants of concern and variants of interest.
Did the WHO skip two Greek alphabets to avoid naming a variant after Chinese President Xi?
Not exactly. They skipped Xi because it was a name but not because it was the name of one particular person.
WHO skipped the Greek alphabet Xi because it is a popular last name. The consideration was to avoid hurting sentiments of a community (and not only one person, the Chinese President).
Moreover, the alphabet 'nu' had no connection with the Chinese President. Yet, WHO decided to skip it because 'nu' sounds like 'new'.
In a letter to the Reuters, WHO has confirmed about the above and further added, "WHO's best practices for naming disease suggest avoiding 'causing offence to any cultural, social, national, regional, professional or ethnic groups'."
Disclaimer: Medical Science is an ever evolving field. We strive to keep this page updated. In case you notice any discrepancy in the content, please inform us at [email protected]. You can futher read our Correction Policy here. Never disregard professional medical advice or delay seeking medical treatment because of something you have read on or accessed through this website or it's social media channels. Read our Full Disclaimer Here for further information.