Quick Take
On April 11, 2022, a video was published on Rumble that showed the interview of Chiropractor Dr Bryan Ardis taken by the radio host, Stew Peters. The video showed both claiming that the Covid-19 is not a virus but a snake venom. We fact-Checked and found the claim to be False.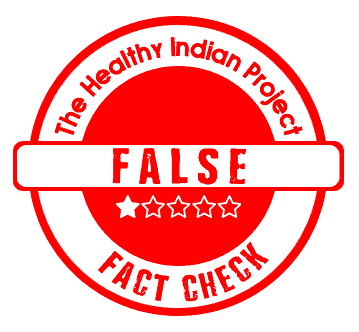 The Claim
On April 11, 2022, a Rumble interview titled, "LIVE WORLD PREMIERE: WATCH THE WATER" showed Dr Bryan Ardis and Stew Peter discussing Covid-19 not a virus but a snake venom.
Dr. Ardis claimed, "I realized all of a sudden that monoclonal antibodies are anti-venom. The federal government doesn't want us using anti-venom. Why are they bashing anti-venom and why are we finding that anti-venom works against COVID? Is it not a virus? Is it a venom? Like, this is what I want to know. Is COVID a venom and this is why they don't want you using monoclonal antibodies?" (Time Stamp – 20:37).
He further claimed, "If it's true that COVID could actually be snake venom — and how I got there was they don't support the use of anti-venom called monoclonal antibodies because they work" (Time Stamp – 22:10).
The Rumble video has gathered 3,025,728 views since we last checked.
The video is embedded down-below:
Fact Check
Did the U.S. government revoke the use of monoclonal antibodies?
Yes. On January 24, 2022, the U.S. Food and Drug Administration (FDA) website revoked some monoclonal antibodies because they were ineffective against the omicron variant. However, these monoclonal antibodies might be reinstated if they are effective against other variants.
Is Covid-19 not a virus but a snake venom?
No evidence suggests that covid-19 is snake venom. It seems the claim is a part of an elaborated conspiracy theory that has been discussed in detail within the interview to spread disinformation among the readers. The available evidence clearly suggests that the Covid-19 virus is indeed real. It was first isolated in China and later isolated by scientists in other countries.
Besides this, Dr Ardis also referred to a study conducted by the University of Arizona, Stony Brook University and Wake Forest School of Medicine to support the claim. But the researchers of these institutes never found neurotoxins in rattlesnake and enzymes found in people who die of Covid-19 to be the same.
An enzyme named sPLA2-IIA is under consideration because it is present in human beings and is somewhat similar to an active enzyme present in the rattlesnake. This enzyme is known to destroy bacterial infections and microbial cell membranes. But this enzyme is nowhere related to the covid-19 virus.
In conclusion, the claim that Covid-19 is a snake venom is simply untrue. Also, the monoclonal antibodies for snakebite and covid virus are different. Hence, their mechanism of attack will be different because one fights poison while the other fights virus.
Disclaimer: Medical Science is an ever evolving field. We strive to keep this page updated. In case you notice any discrepancy in the content, please inform us at [email protected]. You can futher read our Correction Policy here. Never disregard professional medical advice or delay seeking medical treatment because of something you have read on or accessed through this website or it's social media channels. Read our Full Disclaimer Here for further information.