Can showering after having sex help in preventing STDs?
No. Showering after sex can help remove potential pathogens on the skin's surface, reducing the risk of certain infections like UTIs. However, it does not prevent the transmission of STDs caused by pathogens entering the body through mucous membranes. Safe sex practices, including condom use and regular testing, are essential for effective prevention.
Quick Take
A social media post claims that taking a shower immediately after intercourse prevents STDs. We fact-checked and found this claim to be False.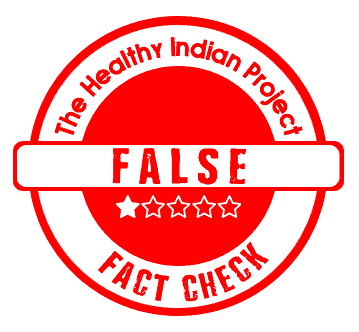 The Claim
The website 'Empirenews' has published an article titled 'New Study Reveals: Showering Immediately After Sex Prevents STDs.' This article suggests cleaning genitals with soap, hot water, shampoo, and conditioner during a regular shower. As this can effectively eliminate any sexually transmitted diseases.
We have attached the screenshot of the post below:
Fact Check
What is STD?
STD stands for Sexually Transmitted Disease. It refers to a group of infections that are transmitted through sexual activities. The activities include vaginal, anal, or oral sex. Common STDs include HIV/AIDS, gonorrhea, chlamydia, syphilis, genital herpes, and human papillomavirus (HPV). STDs can spread from person to person through sexual contact. It can also spread through sharing needles or other items contaminated with bodily fluids. It is important to practice safe sex and get regular check-ups to prevent and detect STDs early.
Does taking a shower after intercourse prevent STDs?
No, taking a shower after intercourse will not prevent STDs. STDs are caused by bacteria, viruses, or parasites that can enter your body through contact with infected fluids or tissues. Washing with soap and water will not kill these organisms.
We even found a study that indicates washing the penis after intercourse does not provide protection against HIV. This outcome was targeted towards uncircumcised men where such a practice may even elevate the risk.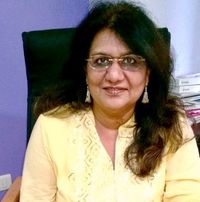 Dr Anita Gupta, Gynaecologist and Associate Director at Fortis La Femme, GK, New Delhi informs, "Taking a shower after intercourse does not prevent STD. Using a condom is essential if a person wants to stay protected or prevent STD."
We further researched and found that the Empirenews website publishes content with a disclaimer. It states that the published content is "intended for entertainment purposes only". Furthermore, it clarifies that all names used in their website and social media content are fictional, except in instances of public figures and celebrity parody or satirization.
However, taking a shower after sexual intercourse can remove potential pathogens from the skin, including bacteria, viruses, or other microorganisms that can cause infections, such as urinary tract infections (UTIs). Most of the UTIs can be caused by bacteria that naturally live in the vagina or urethra, such as E. coli. 
The warm water and soap used during showering can help cleanse the genital area and eliminate some of these pathogens, reducing the chances of transmission. The soap molecules destroy pathogens by isolating them and breaking through the fat membrane. 
One study suggests that intravaginal washing (not simply showering) shortly after sex may help protect female sex workers (FSWs) against HPV infection. However, this practice is discouraged due to its harmful effects and further research is needed on this.
It is crucial to note that various STIs are primarily transmitted through sexual contact involving mucous membranes, such as the vagina, penis, anus, or mouth, and not solely through skin-to-skin contact. Also, if the bodily fluid of an infected person has already entered the body of an uninfected person, showering is of no use to prevent it. 
Dr. Atul Kr Vashishta, General Physician, explains this by stating, "No, taking a shower after intercourse does not prevent STDs. They are caused by bacteria, viruses, or parasites that can be transmitted through sexual contact. Taking a shower can help to remove some of the bacteria and viruses that may be present on the skin, but it cannot remove all of them. Additionally, some STDs, such as HIV, can be transmitted through contact with blood, which cannot be washed off with soap and water. The best way to prevent STDs is to use condoms or other barrier methods every time you have sex. In addition to barrier methods and good hygiene practices, another significant factor influencing the risk of acquiring infections is an individual's self-immunity. If someone's immune system is already compromised due to a prior infection such as HIV or tuberculosis, or a metabolic disorder like uncontrolled diabetes, the likelihood of contracting superinfections and developing diseases can increase significantly. Therefore, taking into account one's previous health condition can help prevent the onset of such potentially life-threatening conditions."
Therefore, simply showering may not be enough to provide complete protection against these infections. The most effective way to prevent STIs is to practice safe sex consistently.
How to prevent STDs?
To prevent STDs while maintaining an active sex life, it is important to follow key guidelines. Consistently practicing safe sex by using condoms, undergoing regular STD testing, communicating openly with partners, considering vaccinations, such as for HPV, Hepatitis A, Hepatitis B, etc., reducing the number of sexual partners, using protection during oral sex, being cautious with drug use, staying informed, and seeking guidance from healthcare professionals are all crucial steps. Remember, no method is foolproof, but by combining multiple preventive measures and practicing safe sex consistently, you can significantly reduce the risk of contracting or transmitting STDs. If you have concerns or need more specific advice, consult a healthcare professional who can provide personalised guidance based on your individual circumstances.
Disclaimer: Medical Science is an ever evolving field. We strive to keep this page updated. In case you notice any discrepancy in the content, please inform us at [email protected]. You can futher read our Correction Policy here. Never disregard professional medical advice or delay seeking medical treatment because of something you have read on or accessed through this website or it's social media channels. Read our Full Disclaimer Here for further information.