Quick Take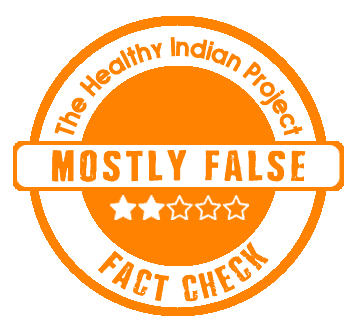 A social media post has claimed that the chronic use of aspirin prevents Alzheimer's disease. We fact-checked and found the claim to be Mostly False.
The Claim
A Twitter post claims, "Ray Peat on aspirin, caffeine and PUFA "It's known that aspirin prevents most of these degenerative conditions. People who have chronically used some aspirin are much less likely to have Parkinson's or Alzheimer's".
Fact Check
What is Alzheimer's disease?
Alzheimer's disease is a brain disease that degrades thinking and reasoning skills to affect memory. The condition makes it difficult for people to strike up a conversation.
As the condition worsens, people often find themselves unable to coordinate their five senses to think, reason and remember better. Such a situation can withdraw people from their social life. An isolated person may experience loneliness or low self-esteem that further aggravates the condition making it tough to treat Alzheimer's disease.
What is Aspirin?
Aspirin is synthetic analgesic, antipyretic and Non-Steroidal Anti-Inflammatory Drug (NSAID) for relieving minor aches, pains, and fevers.
Can aspirin prevent Alzheimer's disease?
A study published in the FrontiersInIntegrativeNeuroscience journal has suggested that NSAIDs may reduce Alzheimer's disease by affecting the amyloid-β peptide (Aβ) deposition. But this (2013) study also claims that 'the role of inflammation in Alzheimer's disease is controversial'.
On searching for more articles, we found many published studies that claimed conflicting results. It seems there is a grave lack of understanding and confirmatory studies due to which researchers are unable to establish whether aspirin prevents Alzheimer's disease or not.
Some studies could suggest aspirin has a positive effect on Alzheimer's disease whereas a few studies could not find any relationship.
A (2018) study has shown that aspirin can inhibit lysosomes from producing plaque in the brain – a hallmark condition of Alzheimer's disease. However, this conclusion is based upon the animal response.
Also, most of the available studies, some of them are hyperlinked above, have been done on animals only. Hence, more studies are needed to understand the quantity and duration of consuming aspirin that may show some effect against Alzheimer's disease on human beings. It is because there are published studies that confirm the long-term use of aspirin has detrimental effects on human health, out of which gastrointestinal bleeding is the most studied one.
Also, new studies are needed to confirm whether treatment with anti-inflammatory strategies can slow down the progression of Alzheimer's disease.
Conclusively, researchers are constantly looking for new ways of treatment of Alzheimer's disease. It seems aspirin may have a chemical composition that can reduce plaque formation in the brain. However, the same cannot be established with the available literature.
Can diet prevent Alzheimer's disease?
Not exactly. The Healthy Indian Project (THIP) media has discussed in detail the effect of diet in curing Alzheimer's Disease.
Disclaimer: Medical Science is an ever evolving field. We strive to keep this page updated. In case you notice any discrepancy in the content, please inform us at [email protected]. You can futher read our Correction Policy here. Never disregard professional medical advice or delay seeking medical treatment because of something you have read on or accessed through this website or it's social media channels. Read our Full Disclaimer Here for further information.