Quick Take
In a social media video, a woman claims that 5G cell towers brainwash people. We fact-checked and found the claim to be Mostly False.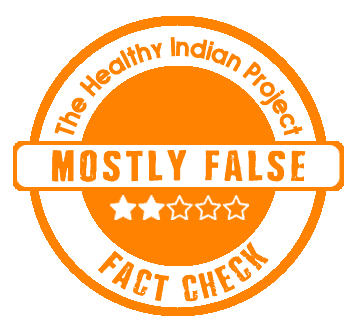 The Claim
In a Facebook video, a woman claims that 5G towers are used for brainwashing people. She says these towers are all over the place and they can actually make you feel the emotions they want you to feel. The video has received 36k likes, 2.8k comments, and 25k shares till we last checked.
We have attached the screenshot of the post below:
Fact Check
What is brainwashing?
Brainwashing, also known as mind control or thought reform, is a process of manipulating and influencing a person's beliefs, attitudes, and behavior through various psychological techniques. This manipulation is often done to change someone's views or loyalties, typically by replacing their existing beliefs with new ones. Brainwashing can involve tactics like propaganda, isolation, repetitive conditioning, and emotional manipulation, and it is often associated with coercive or manipulative groups or individuals seeking to control others' thoughts and actions. The term is sometimes used in a negative or pejorative sense to describe efforts to control or influence someone's thinking against their will.
Does a patent show that 5G cell towers are brainwashing people?
No. The claim that a patent shows 5G cell towers are used for brainwashing is false. The patent in question, U.S. patent No. 5356368A, is unrelated to 5G technology or cell phone towers. It is a system and method for influencing brain waves. This patent was filed in 1991 and expired in 2011, predating the launch of 5G networks. It is worth noting that the patent pertains to audio technology used in meditation, not telecommunications or 5G technology. The patent does not specifically mention 5G, nor does it describe a way to use 5G to brainwash people.
In fact, there is no scientific evidence to support the claim that 5G can be used to brainwash people. 5G is a type of cellular network that uses radio waves to transmit data. Radio waves are non-ionizing radiation, which means they do not have enough energy to damage DNA. Non-ionizing radiation is generally considered to be safe for humans, even at high levels of exposure.
The idea that 5G can be used to brainwash people seems like a conspiracy theory and there is no evidence to support it.
Disclaimer: Medical Science is an ever evolving field. We strive to keep this page updated. In case you notice any discrepancy in the content, please inform us at [email protected]. You can futher read our Correction Policy here. Never disregard professional medical advice or delay seeking medical treatment because of something you have read on or accessed through this website or it's social media channels. Read our Full Disclaimer Here for further information.