Does vaccine alter DNA?
Not exactly. There is no scientific evidence to support the claim. Vaccines are important for children and adults to protect them against some deadly infectious diseases. There are certain side effects of vaccine but they are usually mild and short-termed.
Quick Take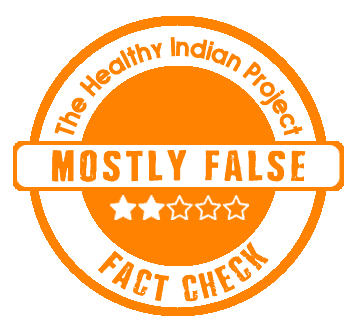 A social media post claims that vaccines change the DNA of babies, causing sex identity issues, and peanut/tree nut/other food allergies, amongst other things. We fact-checked and found this claim to be Mostly False.
The Claim
A Twitter post reads, "Vaccines have changed the DNA of babies, causing sex identity issues, autism, ADHD, peanut/tree nut/other food allergies. The goal is 2 change your God-given DNA. But you go ahead & take a vaccine for a biochemical virus w a 99.8% recovery rate that doesn't give you 100% coverage."
Fact Check
Why are vaccines important for children?
Vaccines are important for children because they protect against infectious diseases. Babies are born with immune systems that can fight various diseases. However,  a baby's immune system may not be able to fight off certain diseases effectively, and some diseases can be particularly dangerous or even deadly for children. Vaccines stimulate the immune system to produce an immune response to a specific pathogen without causing the disease itself. This helps the immune system to recognize and fight the pathogen if the child is exposed to it in the future.
Vaccines are especially important for children because they are often in close contact with other children in settings like daycare centers and schools, which can increase the risk of infectious disease transmission. Vaccines can help to prevent outbreaks of diseases and protect children who may be too young or too sick to receive certain vaccines.
In addition, vaccines can help to protect the broader community through a process called herd immunity. When a large percentage of the population is vaccinated against a disease, it becomes more difficult for the disease to spread, which can protect people who cannot receive certain vaccines, such as those with weakened immune systems or allergies. Overall, vaccines are an important tool in protecting the health and well-being of children and the broader community.
Can vaccination of babies cause sex identity issues?
No, there is no scientific evidence to support the idea that vaccines can cause sex identity issues in babies or anyone else. No one knows exactly what causes gender dysphoria. Some experts believe that hormones in the womb, genes and cultural and environmental factors may be involved. The idea that vaccines might cause gender or sexual identity issues is not based on any scientific evidence or biological mechanism.
It's important to note that gender identity is a deeply personal and individual experience, and there is no one 'cause' of gender identity issues. Additionally, it's important to recognize and respect the diversity of gender identities and expressions that exist within society. Individuals should be allowed to express their gender in the way that feels most authentic to them, without fear of discrimination or stigma.
Does vaccination of babies cause food allergies?
Not exactly. There is a lack of evidence to suggest that routine childhood vaccinations cause food allergies in all cases. The exact causes of food allergies are not fully understood, but it is thought that they result from a complex interplay of genetic, environmental, and immunological factors causing an immunological reaction.
However, our research led us to a paper by Australian Vaccination risk networks stating that food proteins in vaccines cause food allergies. Some vaccines contain food proteins, such as gelatin, and people with gelatin allergy, including patients with alpha-gal allergy, should consult with their allergy-immunology specialist regarding questions about vaccines.
Contrastingly, a cohort study in Australia looked for associations between receipt of vaccines and asthma, eczema, food allergies and hay fever. No association was found between the receipt of childhood vaccines and any of these conditions. Another study, too, didn't find any association between childhood vaccination and an increased risk of later allergic disease. 
It is possible for children to develop food allergies after receiving a vaccine, but this is usually due to coincidence rather than causation.
In the majority of cases, the benefits of the vaccine outweigh the risk of a reaction, and the vaccine can be administered in the specialist's office.
Do vaccines have any adverse effects?
Yes, this may occur on occasion. Please understand that there is no such thing as a 'perfect' vaccine that not only protects but is completely safe for everyone. As a result, vaccines that induce protective immunity may cause some undesirable side effects, which are usually mild and resolve quickly.
Disclaimer: Medical Science is an ever evolving field. We strive to keep this page updated. In case you notice any discrepancy in the content, please inform us at [email protected]. You can futher read our Correction Policy here. Never disregard professional medical advice or delay seeking medical treatment because of something you have read on or accessed through this website or it's social media channels. Read our Full Disclaimer Here for further information.