Is there a causal relationship between pneumococcal vaccines and autism?
Is there any scientific evidence linking pneumococcal vaccines to the development of autism?
No evidence proves that pneumococcal vaccines cause autism. Autism is a complex developmental disorder with no single cause. Vaccines are safe and effective, and they are an important tool in protecting the health of children and the broader community. If you are concerned about the safety of vaccines, talk to your doctor to understand the risks and benefits of vaccines.


Quick Take
A few social media posts claim that there is an association between pneumococcal vaccines cause autism. The post claims that there is an association between pneumococcal vaccines cause autism. We fact-checked and found this claim to be False.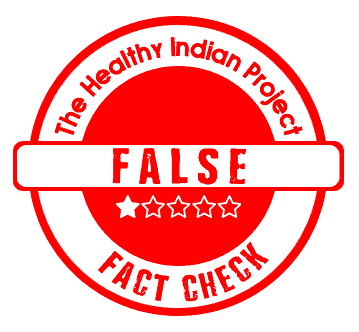 The Claim
An Instagram post shares a slide show under the title "First, do no harm." The fourth slide of the post shares a claimed case of triplets against the pneumococcal vaccine claiming that one shot of the vaccine led to the regression to autism the same day.
A similar post can be seen on Twitter as well. The post highlights an astounding coincidence where all three triplets received their autism diagnoses on the precise day they received the pneumococcal vaccine. Similarly, within another family, twin boys developed autism after receiving the MMR vaccine. The pediatrician explicitly attributed the cause of autism to the vaccine.
Fact Check
What is a pneumococcal vaccine?
A pneumococcal vaccine protects against pneumococcal disease, which is any type of illness caused by Streptococcus pneumoniae bacteria. There are two types of pneumococcal vaccines, as follows–
PCV13 or PCV 15 is for all children younger than five years old and children five through 18 years old with certain medical conditions that increase their risk of pneumococcal disease. Adults 65 years and older who have already received PCV13 (but not PCV15 or PCV20) at any age and PPSV23 at or after the age of 65 years old have the option to get PCV20.
Both types of pneumococcal vaccines work by stimulating the immune system to produce antibodies against the bacteria, helping the body recognize and fight pneumococcal infections more effectively. These vaccines significantly reduce the cases of pneumococcal diseases and mitigate their associated complications.
Pneumococcal disease can be serious, even deadly. It can cause a blood infection, middle ear infection, sinus infection, pneumonia, meningitis, and sepsis.
Do pneumococcal vaccines cause autism?
No, there is no evidence that pneumococcal vaccines cause autism. Autism is a complex developmental disorder that is caused by a combination of genetic and environmental factors. There is no single cause of autism, and vaccines are not one of them.
This isn't the first time, we have found untrustworthy claims around vaccine causing autism. THIP MEDIA has previously debunked vaccines cause autism.
On running a Google search on the given names of the claim, no story could be found on any credible scientific source. Rather, the story can be found under the name "McDowell triplets" shared on various social media accounts, However, the Youtube link for the video is no more available. This indicates towards lacking of any backup from any legitimate medical sources or peer-reviewed published literature. Thus, supporting evidence to confirm the claim as true.
The idea that vaccines cause autism was first proposed in a fraudulent study published in 1998. The study claimed to have found a link between the MMR vaccine and autism, but later found to be flawed.
Since then, numerous studies have been conducted to investigate the link between vaccines and autism. None of these studies have found any evidence to support the claim that vaccines cause autism. In fact, a 2014 study found that there is no link between any vaccine and autism.
The Centers for Disease Control and Prevention (CDC) and the World Health Organization (WHO) both state that there is no evidence that vaccines cause autism.
Overall, vaccines are an important tool in protecting the health and well-being of children and the broader community.
Vaccines are rigorously tested for safety and undergo extensive studies before they are approved for use. The benefits of vaccines, including the pneumococcal vaccine, in preventing serious diseases and their complications far outweigh any potential risks.
Disclaimer: Medical Science is an ever evolving field. We strive to keep this page updated. In case you notice any discrepancy in the content, please inform us at [email protected]. You can futher read our Correction Policy here. Never disregard professional medical advice or delay seeking medical treatment because of something you have read on or accessed through this website or it's social media channels. Read our Full Disclaimer Here for further information.