Quick Take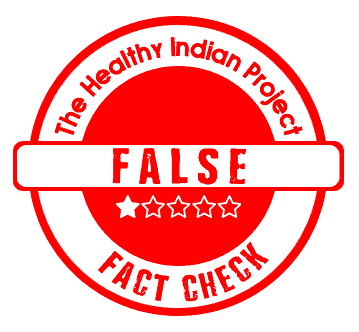 A British media website has referred to the COVID-19 vaccine surveillance report week 9 released by the UK Health Security Agency to claim that fully vaccinated people are more likely to die from Covid than unvaccinated. We fact-checked and found the claim to be False.
The Claim
On March 3, 2022 the UK Health Security Agency published a report titled, "COVID-19 vaccine surveillance report Week 9".
Referring to the report, a British media website named DailyExpose published an article titled, "Whilst you've been distracted by Russia's invasion, the UK Gov. published data confirming the Fully Vaccinated are now up to 3.2x more likely to die of Covid-19 than the Unvaccinated".
This article by DailyExpose has also attracted the attention of several social media users on Facebook and Twitter.
Fact Check
What is COVID-19 vaccine surveillance report?
The COVID-19 vaccine surveillance is a weekly report released by the UK Health Security Agency to study vaccine effectiveness that can help analyse better the impact of Covid-19 vaccines in less than perfectly controlled conditions.
Highlighting the importance of the COVID-19 vaccine surveillance, the report states, "Ongoing monitoring of the vaccines as they are rolled out in the population is important to continually ensure that clinical and public health guidance on the vaccination programme is built upon the best available evidence".
But this report also clearly claims that 'no vaccine is 100% effective' and has explained the interpretation of its data on page number 38.
Does the report show COVID-19 vaccination increases the chance of death from the virus?
No. The week 9 report shows rates of death concerning covid are lower for triple-vaccinated people in comparison to unvaccinated people. However, week 2 and week 3 report rates for people vaccinated with three doses and unvaccinated people. Not much data is available for double-vaccinated people. So, the DailyExpose article estimated the rates of death for double-vaccinated people.
It seems the DailyExpose article has misinterpreted the data. It is because the number of vaccinated people is very high. We know that even a highly effective vaccine cannot provide 100% protection against the covid virus. Hence, it is expected that newer covid cases and deaths would occur in the larger proportion of the population i.e. vaccinated people.
The Gov.UK website clearly shows that 85.8% of people have received at least two doses, and 67.3% of people have received at least three doses.
To understand this better, we can refer to the Washington State Department of Health report that states, "If the exposure to COVID-19 stays the same, as more individuals are vaccinated, more cases, hospitalizations, and deaths will be in vaccinated individuals, as they will continue to make up more and more of the population. For example, if 100% of the population was vaccinated, 100% of cases would be among vaccinated people". This report also states that "An increase in the proportion of cases among fully vaccinated individuals will result in a decrease in the proportion of cases among unvaccinated individuals" on page number 12.
The UKSHA report clearly shows that the covid vaccine prioritisation was done for people who were at a greater risk of covid infection. This means such people were at a greater risk of death due to covid and related factors irrespective of vaccination.
Conclusively, the UKSHA report states, "vaccine effectiveness was around 60% while at 2 or more weeks following a booster vaccine effectiveness was 95% against mortality" on page number 11.
Other UKSHA weekly reports have also been misinterpreted by the DailyExpose website. The Healthy Indian Project (THIP) media has discussed in detail the UKSHA week 10 report which does not confirm covid vaccines causes AIDS here.
Disclaimer: Medical Science is an ever evolving field. We strive to keep this page updated. In case you notice any discrepancy in the content, please inform us at [email protected]. You can futher read our Correction Policy here. Never disregard professional medical advice or delay seeking medical treatment because of something you have read on or accessed through this website or it's social media channels. Read our Full Disclaimer Here for further information.