Quick Take
A supplement Keto Life Plus Gummies claims to reduce weight drastically. The supplement is available on an e-commerce website. The post shows excessively fat people getting lean bodies by eating gummies only for seven days. We fact-checked and found the claim to be False.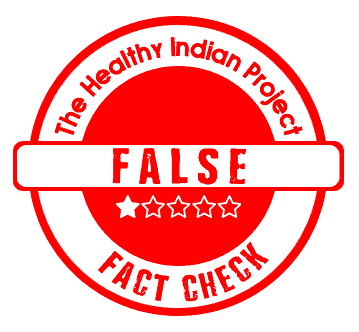 The Claim
A video on Facebook is promoting a product named Keto Life Plus Gummies. The post claims that eating these gummies for seven days can drastically reduce weight. The video has received 11k likes till we last checked.
Fact Check
Why is this video deceptive and medically inaccurate?
In many ways, the video is a complete distortion of a weight loss strategy. The video creates a notion that eating gummies solely can reduce weight. This highly inaccurate message of the video creates a wrong notion about how weight loss happens, without any disclaimer. For someone who is uninformed about how gummies reduce weight, this could be misleading.
Is Keto Life Plus Gummies effective in reducing weight?
Not sure. We have not fact-checked the effectiveness of the Keto Life Plus Gummies. We have only fact-checked the marketing claims related to the product, especially their content.
That said, the video shows excessively fat people eating gummies and getting lean bodies. At the same time, the video shows people with slim bodies eating gummies. We found no clinical research quoted anywhere in the video. Besides this, websites such as Outlook India, News Direct, and Mid Day have published articles to review the gummies. These articles have provided links to the website of Keto Life Plus Gummies. However, none took us to the product shown in the claimed Facebook video. It seems Keto Life Plus Gummies is available only on Amazon. So, we are unable to find the ingredient list of these gummies.
As per the available evidence, people can only lose weight by: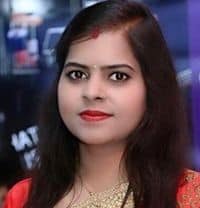 Our dietetic expert, Dt. Priyanka informs, "Keto diet is high fat and low-carb diet. Reducing carbohydrate and replacing it with fat puts our body into a metabolic state called ketosis. So, the keto diet is a complete lifestyle change with diet and it's not possible for one gummy to put you in a state of ketosis."
Dr Kashyap Dakshini, General physician practicing in Mumbai explains, 'There are gummies in the market which contain Beta-hydroxybutyrate (BHB), garcinia, apple cider vinegar, and green tea extract which have been promoted for weight loss. It has been reported that if supplemented along with a keto diet, this can help reduce weight in the first week or two. However, one should be mindful of side effects like 'gastrointestinal disturbance, upset tummy, tummy pain, weakness, vomiting, etc. One should ideally consult the doctor before consumption as the same is recommended along with a Keto Diet, and not on a standalone basis. One should also be aware that the long-term side effects of the gummies have yet to be studied'.
Dr Kunal Gupta, MD, Emergency Physician at Accord Superspeciality Hospital, Faridabad, informs 'There is no definitive evidence that eating gummies can lead to weight loss. They work by reducing the appetite of the user to create a calorie deficit and an indirect way to reduce weight metabolism. Most of the gummies contain green coffee bean extract and additives which reduce appetite and increase metabolism. Regular use may cause serious blood pressure problems, heart problems, and lung problems. Being a doctor, I advise to avoid the use of such gummies without consultation'.
Disclaimer: Medical Science is an ever evolving field. We strive to keep this page updated. In case you notice any discrepancy in the content, please inform us at [email protected]. You can futher read our Correction Policy here. Never disregard professional medical advice or delay seeking medical treatment because of something you have read on or accessed through this website or it's social media channels. Read our Full Disclaimer Here for further information.