Quick Take
Multiple social media users have claimed that Covid vaccines are causing vaccine-acquired immunodeficiency syndrome (VAIDS). We fact-checked and found the claim to be False.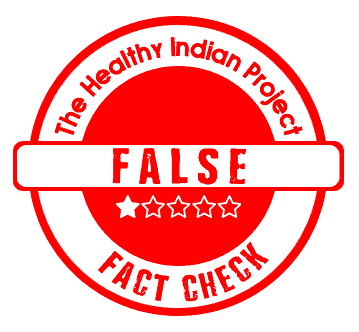 The Claim
A Twitter user writes, "What is VAIDS – Vaccine Acquired Immunodeficiency Syndrome? Just a guy asking the questions, but I fear this will become a big thing soon and likely heavily censored."
Another Twitter user claims, "Trying to disguise vaccines induced acquired immunodeficiency syndrome (VAIDS) as human immunodeficiency virus (HIV) and urging people to get tested for it. Absolute clowns @sajidjavid @BorisJohnson".
"The jab is giving people VAIDS and HIV but the politicians and media are all scrambling together to normalise it? Are people that far gone to not put 2 + 2 together yet? Same with heart attacks, they are saying everything EXCEPT the jabs are creating it. Clown 🤡 world 🌎", writes a Twitter user.
Fact Check
Can Covid vaccines cause VAIDS syndrome?
No. There is no evidence that suggests Covid vaccines can cause vaccine-acquired immunodeficiency syndrome (VAIDS). Moreover, VAIDS is neither a real syndrome nor a known medical condition.
The known medical condition is acquired immunodeficiency syndrome (AIDS) that spreads due to infected blood, semen or vaginal fluids entering the body. AIDS is caused when the human immunodeficiency virus-1 (HIV-1) attacks the CD4+ lymphocytes cells of the immune system. However, no study confirms a vaccine-induced counterpart of AIDS.
Can vaccines cause an immunodeficiency syndrome?
Not exactly. Limited studies have suspected vaccines to cause autoimmune diseases. Except for the swine flu vaccine and Guillain-Barré syndrome, thrombocytopenia and the Measles-Mumps-Rubella vaccine, the effect of vaccines on autoimmune diseases is not clearly known.
Moreover, autoimmune disease and immunodeficiency syndrome are different. The autoimmune disease causes the immune system to attack the healthy cells. However, immunodeficiency makes the immune system unable to recognize the infection.
Vaccines do not deplete immune cells. On the contrary, vaccines help the immune system by activating the immune cells to divide and produce antibodies to recognize and kill a pathogen. A study has shown that the third dose of Covid vaccines is essential as the second dose can protect against the virus for up to nine months of follow-up.
Disclaimer: Medical Science is an ever evolving field. We strive to keep this page updated. In case you notice any discrepancy in the content, please inform us at [email protected]. You can futher read our Correction Policy here. Never disregard professional medical advice or delay seeking medical treatment because of something you have read on or accessed through this website or it's social media channels. Read our Full Disclaimer Here for further information.