Is there Marburg virus in Covid-19 vaccines that 5G influences?
No. There is no evidence that shows Covid vaccines have the Marburg virus. Also, no evidence shows that 5G technology can influence Marburg virus in Covid-19 vaccine.
Quick Take
A social media post claims that 5G technology can activate the Marburg virus in Covid-19 vaccines. We fact-checked and found the claim to be false.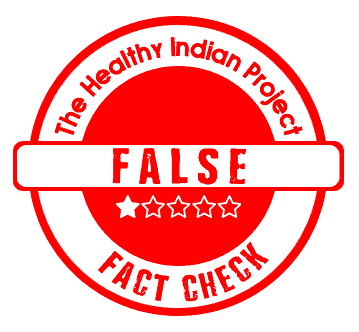 The Claim
An Instagram post claims that COVID-19 vaccines contain the Marburg virus and that 5g wireless can activate them.
We have attached a screenshot of the post below:
Fact Check
What is the Marburg virus?
Marburg virus is a highly contagious and often fatal virus causing Marburg virus disease (MVD). It is similar to Ebola and results in fever, bleeding, and organ failure. The virus likely comes from African fruit bats and can infect humans through contact with infected animals or people. There is no specific treatment, and prevention involves isolation, infection control, and protective measures to limit its spread. Outbreak control includes contact tracing and quarantine.
Do Covid-19 vaccines contain live virus?
No, COVID-19 vaccines do not contain live virus. The vaccines developed to protect against COVID-19 use various approaches to stimulate the immune system without introducing the live SARS-CoV-2 virus, which causes COVID-19.
These vaccines typically use a small piece of the virus, a piece of genetic material (mRNA), or a harmless viral vector to trigger an immune response in the body. This immune response helps the body recognize and fight the virus if it encounters it in the future. These vaccines do not have the ability to cause COVID-19 disease in vaccinated individuals. They are designed to provide protection against the virus while minimizing the risk of infection and disease.
Is there the Marburg virus in Covid-19 vaccines?
No. The available evidence does not confirm the presence of the Marburg virus as an ingredient in the Covid-19 vaccines.
The Marburg virus is a different virus from the SARS-CoV-2 virus, which causes Covid-19. The Marburg virus is a filovirus, while the SARS-CoV-2 virus is a coronavirus. Filoviruses are more closely related to the Ebola virus than to the SARS-CoV-2 virus.
There is no evidence that the Marburg virus can infect humans through Covid-19 vaccines. Covid-19 vaccines are safe and effective, and they have been rigorously tested and monitored for safety.
Can 5G activate the Marburg virus in Covid-19 vaccines?
No, 5G cannot activate the Marburg virus in Covid-19 vaccines. Ebola-like illness can only be transmitted through bodily fluids or contaminated objects.
5G is a cellular network that uses radio waves to transmit data. Radio waves are a form of non-ionizing radiation, which means that they do not have enough energy to damage DNA. Viruses, on the other hand, are made up of DNA or RNA.
We found no evidence that can explain the scientific mechanism by which 5G could activate the Marburg virus in COVID-19 vaccines. The claim that 5G can activate the Marburg virus in COVID-19 vaccines seems a conspiracy theory. The claimant of the Instagram post goes by the username conspiracy.kay and has shared 3,931 posts with 19.4K followers. The profile is labeled as Kaylee Marie, and the Instagram feed seems to have content related to conspiracy theories and alternative lifestyles. Also, her posts try to cure diseases with herbs and detox.
We have previously identified and refuted inconsistent claims about 5G technology. This include 5G radiation causes COVID-19. In another story, we debunked that 5G networks cause health issues such as nosebleeds, low sperm counts, headaches, insomnia, and brain cancer. We further refuted a claim that 5G networks are harmful to health.
Disclaimer: Medical Science is an ever evolving field. We strive to keep this page updated. In case you notice any discrepancy in the content, please inform us at [email protected]. You can futher read our Correction Policy here. Never disregard professional medical advice or delay seeking medical treatment because of something you have read on or accessed through this website or it's social media channels. Read our Full Disclaimer Here for further information.