Quick Take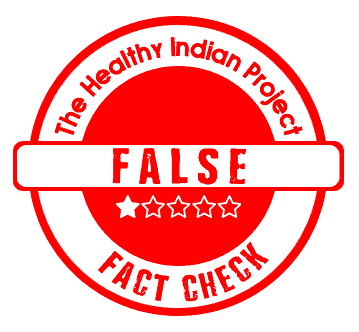 A video on social media claims vaccinated people are five times more contagious than unvaccinated people after covid infection. It refers to a letter to the editor published in the New England Journal of Medicine (NEJM) that mentioned omicron and delta covid variants have more days of viral shedding. We fact-checked and found the claim is False.
The Claim
After NEJM published a letter to the editor titled 'Duration of Shedding of Culturable Virus in SARS-CoV-2 Omicron (BA.1) Infection' on their website, a YouTube video used the outcome of the letter to claim 'vaccinated people are 5X more contagious than the unvaccinated 10 days after SARS-CoV-2 infection'.
Fact Check
Are Covid vaccinated people more contagious than unvaccinated ones?
It does not seem so. Based on the letter to the editor, it is a bit difficult to confirm that Covid vaccinated people are more contagious than unvaccinated people. The outcome of the letter suggests that some people with omicron and delta Covid variants undergo viral shedding for five more days after the onset of symptoms and initial positive test.
Viral shedding is the release of a new virus after each successful reproduction cycle. The newly formed virus begins to spread throughout the body through different mechanisms. Estimating the duration of viral shedding can help determine the timeline people should isolate themselves and prepare proper intervention plans to improve immunity from covid.
Besides this, the NEJM research format is a letter to the editor. This format is mainly a short communication that allows readers to interact with authors and share opinions, criticism, contributions, ideas, hypotheses, and new data. So, it seems we need case studies to prove the claim.
THIP MEDIA TAKE: Covid vaccinated people are not five times more contagious than unvaccinated people after covid infection. We need more case studies to prove this claim. Hence, the claim is false until proven otherwise.
Disclaimer: Medical Science is an ever evolving field. We strive to keep this page updated. In case you notice any discrepancy in the content, please inform us at [email protected]. You can futher read our Correction Policy here. Never disregard professional medical advice or delay seeking medical treatment because of something you have read on or accessed through this website or it's social media channels. Read our Full Disclaimer Here for further information.