Quick Take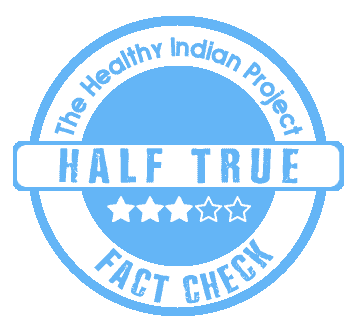 A social media post suggests that combining tea and jaggery is unhealthy, because both are classified by Ayurveda as bad dietary additions. We checked the assertion. We determined that the claim is just Half True.
The Claim
A social media post titled, "Don't mix these two together, danger of milk tea mixed with jaggery?", claims that drinking tea sweetened with jaggery may be harmful. The screenshot of the post has been shared below.
Fact Check
Is Jaggery beneficial for your health?
Yes, but only if consumption is kept under check. Jaggery is a food product prepared by concentrating sugarcane juice. It has a wealth of vitamins and minerals. Calcium, iron, magnesium, potassium, phosphorus, zinc, and micronutrients with antitoxic properties are some of these. The consumption of jaggery aids in the cleansing of the respiratory and circulatory systems. Other benefits include better digestion, lower blood pressure, a lower risk of anemia, and a regular pulse. Jaggery has been used as diuretics, and even mood stabilizers.
Is it unhealthy to have milk and jaggery at the same time?
Not exactly. There is no concrete evidence. The use of jaggery in numerous health products has increased dramatically. This is due to the fact that it contains a variety of essential minerals, vitamins, and amino acids. Thus, jaggery is referred to as a nutraceutical. It should be noted that the claim that combining the two is hazardous is not supported by any strong data. Instead, researchers acknowledged in a study that jaggery is frequently added to tea and other beverages. They made no mention of being concerned about it and even said that jaggery is a healthy sugar replacement. Dietitians have not expressed any opposition to the same. According to Ayurveda, eating these two foods simultaneously may impair digestion as milk is considered cold in nature, whereas jaggery is a hot food.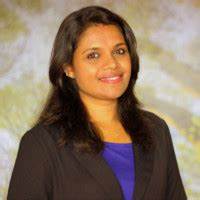 We asked dietician Ranjani Raman regarding the safety of milk and jaggery consumption. She responded, "There may be an ayurvedic theory on this, but there is no scientific evidence supporting it." Additionally, she said it is safe to occasionally consume drinks that had been jaggery-sweetened.
Is it unhealthy to consume jaggery with tea?
Not Exactly. This golden-colored jaggery is well known for producing the required heat and keeping the body warm. Additionally, it gives the body instant energy. Jaggery tea should be best consumed in the morning, especially in winter. Moreover, it has been proposed that because of its superior nutritional value and therapeutic advantages, it could replace sugar. It should be noted, nevertheless, that there is no evidence from medical studies that adding jaggery to tea might be detrimental. Similarly, we were unable to obtain enough evidence to justify the consumption.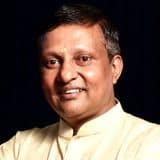 This was confirmed when we asked Dr. P. Rammanohar, Research Director, Amrita Centre for Advanced Research in Ayurveda (ĀCĀRA). He explained that nothing noteworthy has been stated about tea in Ayurveda. However, jaggery has been discussed extensively. Nevertheless, our ancient Ayurvedic texts make no mention of tea with jaggery.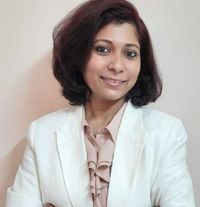 We also spoke about the combination of tea and jaggery with nutritionist Anurupa Bose. She responded that, "Adding jaggery to tea increases its flavor and taste. However, frequent daily consumption of jaggery in tea is bad for your health because it might raise blood sugar levels and induce weight gain. In addition, it raises stomach acid by creating digestive problems and acidity. Jaggery and sugar both serve as sweeteners. However, because jaggery is produced naturally, all of its natural mineral salts are retained, and it doesn't include any poisonous or dangerous chemicals. She added that it contains antioxidants, which help to maintain a healthy immune system and maintain hemoglobin levels. Contrarily, sugar has no nutritional value. Thus, Jaggery is undoubtedly a better alternative to sugar when it comes to sweeteners, but it still has a lot of calories, so using it in moderation is crucial."
THIP MEDIA TAKE: Since the beginning of time, jaggery has been used as a sweetener. In contrast to white sugar, it demonstrates therapeutic qualities. However, there is no strong evidence to support the claim that consuming jaggery with milk or tea could be detrimental. Therefore, the assertion is only half true.
Disclaimer: Medical Science is an ever evolving field. We strive to keep this page updated. In case you notice any discrepancy in the content, please inform us at [email protected]. You can futher read our Correction Policy here. Never disregard professional medical advice or delay seeking medical treatment because of something you have read on or accessed through this website or it's social media channels. Read our Full Disclaimer Here for further information.