Quick Fact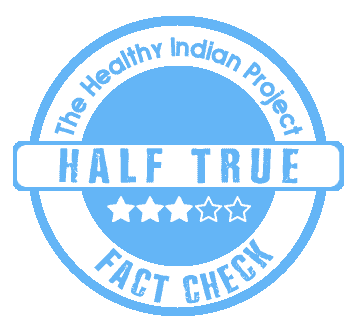 Many social media posts and whatsapp messages claim that kalonji or nigella seeds contain hydroxychloroquine, the anti-malarial drug being used to fight the novel Coronavirus. Our investigation says these posts are half true.
The Claim
Multiple social media posts are claiming "kalonji has 100 per cent hydroxychloroquine, and hence, is effective in treating a coronavirus infection".
Archived version of one of the post is here.
A similar whatsapp message is also being circulated claiming "that consuming seven kalonji seeds with honey and water before breakfast is an assured way to keep the Coronavirus at bay".
Fact Check
What are Nigella Seeds or Kalonji?
Nigella Seeds, popularly known as Kalonji in India, is the seed of the fruit of a flowering plant called Nigella sativa.
Across India the seed is popular for its culinary use and is known in various name as Kala Zeera (Bengali), kalerjire (Marathi), Karunjarakam (Tamil), Peeajila Kara (Telegu)
What is hydroxychloroquine?
Hydroxychloroquine is an antimalarial drug. It is used to prevent and treat acute attacks of malaria. The drug became quite popular after US President Donald Trump backed it for treatment against Covid19.
Do Nigella Seeds contain hydroxychloroquine?
Though the viral posts claim that Kalonji seeds contain hydroxychloroquine, none of the posts mentioned any source of the claim.
A thorough search on the internet could not trace any news report or research report that links hydroxychloroquine to Kalonji.
There are reports that has discovered traces of chloroquine another anti-malarial drug to suppress the malaria parasite, in mice.
However, the studies do not connect chloroquine and coronavirus in any way
Can Kalonji treat Covid-19, the disease caused by Novel Coronavirus (SARS-MOV-2019)?
There is no official declaration from Ayush ministry so far for consuming Kalonji even as a preventive measure of Covid19.
However, we traced down a research report from Algeria (Source) that claims Nigella Sativa seeds are found to have "potential inhibitors" of coronavirus.
This is a "in vitro" research i.e. done in a lab with no animal or human testing.
As per the researchers, "Further, researches are necessary to testify medicinal use of identified and to encourage preventive use of Nigella Sativa against coronavirus infection."
Are Kalonji healthy, otherwise?
The National Health Portal of Indian Government lists Kalonji as an important medicinal herb under Unani medicne. (Source)
It is very popular in various traditional systems of medicine like Unani and Tibb, Ayurveda and Siddha.
A research on the therapeutic use of the seeds(Source) termed it as "A miracle herb".
In Islamic literature, it is considered as one of the greatest forms of healing medicine. It has been recommended for using on regular basis in Tibb-e-Nabwi (Prophetic Medicine). It has been widely used as antihypertensive, liver tonics, diuretics, digestive, anti-diarrheal, appetite stimulant, analgesics, anti-bacterial and in skin disorders.
Disclaimer: Medical Science is an ever evolving field. We strive to keep this page updated. In case you notice any discrepancy in the content, please inform us at [email protected]. You can futher read our Correction Policy here. Never disregard professional medical advice or delay seeking medical treatment because of something you have read on or accessed through this website or it's social media channels. Read our Full Disclaimer Here for further information.