Can sea moss boost one's sexual desire?
Not really, Sea moss is a type of seaweed. While it contains nutrients that support overall health, there's limited scientific evidence to specifically support its aphrodisiac effects. Its impact on sexual desire may vary from person to person. It's important to remember that individual factors, lifestyle, and overall health play a significant role in sexual desire, and relying solely on sea moss for this purpose may not be effective.

Quick take
A video on social media claims that consumption of sea moss can increases sexual desire and libido. We fact checked the claims and found to be Mostly False.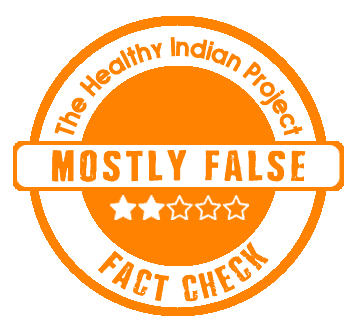 The Claim
A facebook account with the name buyblackify uploaded a video saying that sea moss increases libido, the video has over 26.6k likes, 566 comments and almost 7.7k shares.
Fact Check
What is sea moss?
Sea moss, also known as Irish moss or Chondrus crispus, is a type of seaweed commonly found in the Atlantic Ocean, especially along the coast of the Caribbean. It is a red algae variety known for its high nutritional content, including vitamins, minerals, and antioxidants. Sea moss has gained popularity as a dietary supplement and natural thickening agent in recipes due to its potential health benefits. It is often used in vegan and vegetarian diets and is believed to support immune health, improve skin quality, and promote overall well-being.
What are the factors that affect libido?
Libido, or sexual desire, can be influenced by a range of factors. Psychological factors play a significant role, including stress, anxiety, depression, and relationship issues. Physical health is crucial, with conditions like hormonal imbalances, chronic illnesses, and medications affecting libido. Lifestyle factors such as excessive alcohol consumption, substance abuse, poor diet, and lack of exercise can also diminish sexual desire. Aging can lead to changes in hormone levels that impact libido. Additionally, environmental and cultural factors, as well as personal experiences and beliefs about sex, can all contribute to variations in sexual desire among individuals.
Does the consumption of sea moss increase libido?
The consumption of sea moss is often associated with potential health benefits due to its rich nutritional profile, but its direct impact on libido is not well-established by scientific research. We did come across a paper that was done on male albino rats that helped increase their fertility. We need more human studies to prove the point. Libido is influenced by a complex interplay of psychological, physiological, and lifestyle factors. While sea moss provides essential nutrients that support overall well-being, its specific role in enhancing libido remains inconclusive. Individual experiences may vary, and for concerns related to sexual health and libido.
Disclaimer: Medical Science is an ever evolving field. We strive to keep this page updated. In case you notice any discrepancy in the content, please inform us at [email protected]. You can futher read our Correction Policy here. Never disregard professional medical advice or delay seeking medical treatment because of something you have read on or accessed through this website or it's social media channels. Read our Full Disclaimer Here for further information.