Quick Take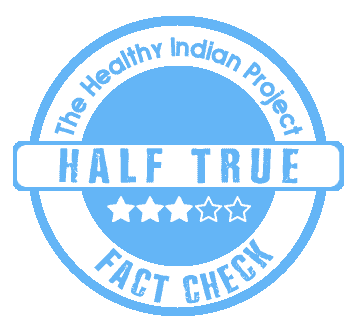 A social media post suggests pineapple can improve bone health. We fact-checked and found the claim to be Half True.
The Claim
A social media post claims, 'HEALTH BENEFITS OF PINEAPPLES THAT YOU SHOULD KNOW' and provide eight benefits. The second benefit states, 'Improving bone health'. A screenshot is attached below:
Fact Check
Can pineapple improve bone health?
To a certain extent. Pineapple is a great source of vitamin C and B, along with fiber and minerals like manganese. The available scientific evidence suggests that all these essential nutrients can maintain good bone health and prevent diseases like osteoporosis.
To this, Dr. Saransh Gupta, Orthopaedic Surgeon, Indian Spinal Injuries Centre, Delhi, adds, "Pineapple is rich in vitamin C (required for collagen formation – the foundation for mineralisation) and also is a source of magnesium and zinc (for bone mineralisation). Recently, there has been a growing interest in the anti-inflammatory properties of pineapple because it has bromelain enzyme, which has been linked to decreased pain and swelling in both osteoarthritis and rheumatoid arthritis. Although more research is required to understand the effect of pineapple on bone health."
The nutritional value of all elements in pineapple, depending upon portion size, is available online.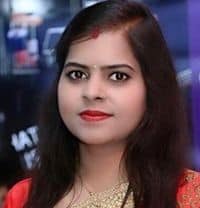 We asked Dt. Priyanka, Nutritionist to shed some light on bromelain enzyme and its effect on bones. To this, she said, "Bromelain is a crude, aqueous extract obtained from both the stem and fruit of the pineapple plant, which contains a number of proteolytic enzymes. To a certain extent, these enzymes can maintain good bone health. However, more studies on the anti-inflammatory action of bromelain enzyme to improve bone health are needed".
This means, it is not clearly known if only pineapple or its extract can improve the condition of bones. Dt. Priyanka further states, "People must maintain a healthy weight, avoid inflammatory food items and undergo regular health checkups to get an effective result".
Should people add pineapple in their routine diet?
Not too much. Even though the available scientific evidence suggests that pineapple can improve bone health, the regular consumption of this fruit is not advisable to all.
Although bromelain enzyme has anti-inflammatory properties, excess consumption of it can pose severe health risks. The Healthy Indian Project (THIP Media) has previously discussed in detail that the bromelain enzyme overdose can cause nausea, vomiting, diarrhoea, palpitation, indigestion, loss of appetite, headache, muscle pain, dizziness, drowsiness, and lethargy. THIP media has also discussed other possible side effects of eating too much bromelain enzyme or pineapple. 
We asked Dt. Priyanka to explain if diet can improve bone health in all age groups. To this, she said, "Yes a healthy nutritious diet will help you build healthy bones from an early age and maintain them throughout your life. The most essential mineral for bone health is calcium, magnesium and vitamin D. A deficiency of these nutrients cause serious health conditions like rickets and osteoporosis and increase the risk of breaking a bone from a fall later in life. So, you should be able to get all the nutrients you need for healthy bones by eating a balanced diet".
THIP MEDIA TAKE: Pineapple may improve bone health. However, its regular consumption might not suit everyone. Hence, it is advisable to consult a doctor before adding pineapple in the routine diet.
Disclaimer: Medical Science is an ever evolving field. We strive to keep this page updated. In case you notice any discrepancy in the content, please inform us at [email protected]. You can futher read our Correction Policy here. Never disregard professional medical advice or delay seeking medical treatment because of something you have read on or accessed through this website or it's social media channels. Read our Full Disclaimer Here for further information.