Quick Take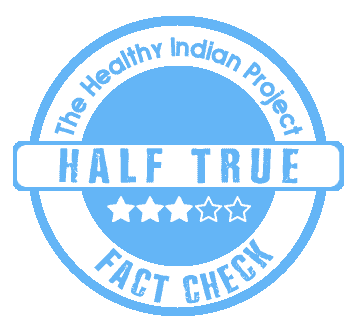 A social media post suggests pineapple can treat joint pain. We fact-checked and found the claim to be Half True.
The Claim
A social media post shared in a Facebook group named Myhealthyhealingfoods claimed, 'PINEAPPLE – Break down the proteins and other molecules involved in the inflammation pathway to help reduce joint pain'.
The screenshot of the post is available down-below:
Fact Check
Can pineapple treat joint pain?
To a certain extent. Pineapple has an enzyme named bromelain which has been widely studied by researchers in the context of joint pain. The available scientific evidence suggests that bromelain has anti-inflammatory properties that can help reduce joint pain. All these papers have concluded that the anti-inflammatory and analgesic properties of bromelain can be a safer alternative to degenerative arthritis.
This made us ponder whether every individual can incorporate pineapple into their routine diet. While searching more about possible side effects of regularly consuming pineapple, various studies showed that pineapple is overall a healthy fruit but can pose health risks when consumed in excess. It seems excess pineapple in diet can increase blood sugar levels and cause tooth damage or oral allergy syndrome.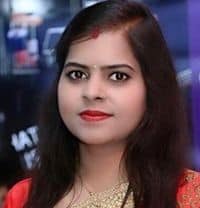 We asked Nutritionist Priyanka, to explain if pineapple treats joint pain. To this, she said, "Pineapple may help reduce joint pain. Joint pain is an inflammatory condition. Certain food consumption like bromelain (an extract from pineapple plant) can reduce joint pain due to its anti-inflammatory effects. But only pineapple or its extract cannot help to improve joint pain. People must maintain a healthy weight, avoid inflammatory food items and undergo regular health checkups to get an effective result."
What are the side effects of eating too much pineapple?
Bromelain in pineapple can induce tenderness in the mouth, swelling on the lips or a tingling sensation in the throat. A study has shown that bromelain has anticoagulant properties due to which its consumption can increase bleeding if eaten with blood-thinning medicines. Another study suggests that bromelain can increase the absorption of antibiotics like amoxicillin or tetracycline which can induce side effects in some people.
A (2021) study notes, 'The most common side effects experienced by people who overdose on bromelain are nausea, vomiting, diarrhoea, palpitation, indigestion, loss of appetite, headache, muscle pain, dizziness, drowsiness, and lethargy. Uterine bleeding and heavy menstruation can occur as well'.
Can diet maintain overall bone health?
To a certain extent. If you eat a well-balanced diet with plenty of dairy, fish, fruits and vegetables, you should get enough of the nutrients you need every day. However, if you are suffering from a certain health condition, it is recommended to consult a doctor before relying only on diet, as you might need medicines to support your bone mass.
To this Dr. Sararansh Gupta, Orthopaedic Surgeon, Indian Spinal Injuries Centre, Delhi, adds, "As we reach 30 years of age, we achieve peak bone mass. A poor peak bone mass makes you prone to develop osteoporosis (weak bones) later. Fortunately, many nutrition and lifestyle habits can help you build strong bones and maintain them as you age. Calcium, vitamin D, magnesium, zinc, vitamin K2, proteins etc., are important for a healthy bone mass. People must avoid drinking alcohol or carbonated soft drinks and eating a high salt diet."
In conclusion, joint pain that stays longest due to reduced bone mass can cause osteoarthritis, rheumatoid arthritis, gout, bursitis, viral infections, injuries and tendinitis among people who are above 30 years of age. So, diet plays an important role in maintaining the overall health of people above 30 years of age.
However, it is possible that people above the age of 30 might be on some medication. So, eating a balanced diet is crucial. In context with our story, excessive consumption of pineapple can have side effects. People may have some unknown allergies that may worsen with the regular consumption of the bromelain enzyme. Hence, THIP Media recommends consulting a dietitian before incorporating pineapple into a routine diet.
THIP MEDIA TAKE: Consumption of pineapple may reduce joint pain. The available scientific evidence at this moment indicates the need for more human trials to confirm the efficacy and optimum dosage for bromelain that is safe for consumption. Also, human trials are needed for adverse event monitoring in chronic conditions like osteoarthritis.
Disclaimer: Medical Science is an ever evolving field. We strive to keep this page updated. In case you notice any discrepancy in the content, please inform us at [email protected]. You can futher read our Correction Policy here. Never disregard professional medical advice or delay seeking medical treatment because of something you have read on or accessed through this website or it's social media channels. Read our Full Disclaimer Here for further information.