Quick Take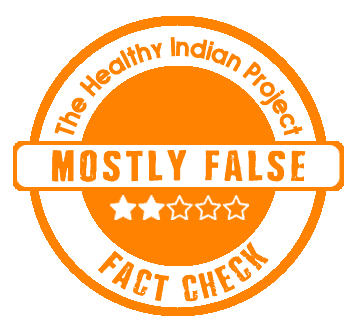 A social media post claims that Magnesium Gummies can make diabetes vanish at a glance. We fact-checked and found this claim to be Mostly False.
The Claim
The caption of a social media post reads, 'Tʜɪs ᴍᴀᴋᴇs SUGAR DECLINE ɪɴsᴛᴀɴᴛʟʏ! DIABETES ᴡɪʟʟ ᴠᴀɴɪsʜ ᴀᴛ ᴀ ɢʟᴀɴᴄᴇ ɪғ..' The post leads to a link to Jamieson Magnesium Gummies.
Fact-Check
Can Magnesium help in the prevention and management of Diabetes?
Yes. Diabetes is commonly associated with low levels of magnesium. Most people who have diabetes tend to have low magnesium levels. Even though it can occur in both types, type 2 diabetes is more commonly associated with low magnesium levels than it is associated with insulin resistance. Therefore, magnesium supplementation might reduce the risk of diabetes and can also help control blood sugar levels as it plays a vital role in glucose metabolism.
According to the National Institutes of Health Office of Dietary Supplements, "Magnesium is a cofactor in more than 300 enzyme systems that regulate diverse biochemical reactions in the body, including blood glucose control." It further states that "Hypomagnesemia (low magnesium levels) might worsen insulin resistance, a condition that often precedes diabetes, or it might be a consequence of insulin resistance."
Dr. Altamash Shaikh, Consultant Endocrinologist, Diabetologist, and Metabolic Super Specialist at Masina, Prince Aly Khan Hospital, Mumbai says, "Magnesium levels may be low in nearly 20-30% of people with diabetes. There is some evidence that keeping magnesium levels optimal may help in people with diabetes. There is also evidence that low Mg levels may impair insulin secretion or action and further increase insulin resistance in type 2 diabetes, details are yet to be fully elucidated."
Can excess levels of magnesium in the body do more harm than good?
Yes. Having too much magnesium in the blood can be dangerous to a person. In medical terminology, it is known as "hypermagnesemia."
Dr. Shaikh further adds to this by stating, "Taking extra magnesium without proof of deficiency or over-the-counter may prove to be toxic to the body. It may lead to nausea, vomiting, diarrhea, cramps or low blood pressure, irregular heart rate, cardiac arrest, etc. Excess levels may also increase the chances of interactions with some heart medications. It is advisable that people with diseases of the heart, kidney, intestinal, and those who have diabetes discuss with their doctors before starting any kind of magnesium supplements to avoid any health hazards to vital organs in the body."
Can Magnesium Gummies make diabetes vanish at a glance?
Not exactly. Even though magnesium intake can help prevent and manage diabetes, there are a lot of other factors to be taken into account. Firstly, it is not possible to vanish diabetes in one day at all. Secondly, only if a diabetic person suffers from hypomagnesemia, then only magnesium supplementation might help. Lastly, several other factors such as diet, physical activity, and proper medication are inextricably linked with managing diabetes.
Dr. Altamash Shaikh clarifies this by stating, "There is no evidence that giving magnesium will reverse diabetes once and for all. In fact, if a person is taking magnesium supplements on their own or over the counter, it may cause low glucose or hypoglycemia. Low levels of magnesium in the body may be corrected by taking magnesium orally. This may help in glucose control in some people. However, which type of magnesium salt will benefit diabetes remains to be ascertained. Also, duration and dose need to be clarified to help people living with diabetes.
On the other hand, most people may get their magnesium actually from a daily diet to meet the required daily allowance of approximately 350mg per day (320-420 mg/day in adults). Open discussion with the doctor may help you to decide whether you need to take it as a supplement from outside or just adjust from the diet, in case of either diabetes or prediabetes."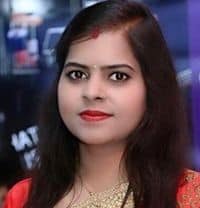 Nutritionist Priyanka further adds, "Magnesium and chromium are two essential minerals in the management of diabetes because both of them help to increase insulin sensitivity. But it's not only one factor that needs to be considered for diabetes management. You need to consider other factors like obesity, the presence of toxins in the body, unhealthy lifestyle, higher stress levels, etc. So, definitely, magnesium gummies cannot cure diabetes. Also, the other ingredients present in the list are neither good nor bad. There is no such awareness on the role of other ingredients present in the gummies in diabetes management."
Disclaimer: Medical Science is an ever evolving field. We strive to keep this page updated. In case you notice any discrepancy in the content, please inform us at [email protected]. You can futher read our Correction Policy here. Never disregard professional medical advice or delay seeking medical treatment because of something you have read on or accessed through this website or it's social media channels. Read our Full Disclaimer Here for further information.