Quick Take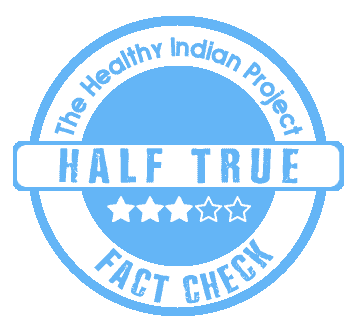 A YouTube video claims kale lowers the risk of macular degeneration. We fact-checked and found the claim to be Half True.
The Claim
A YouTube video titled, "10 Proven Benefits of Kale" claims "Kale is High in Lutein and Zeaxanthin, Powerful Nutrients That Protect the Eyes" and "Kale has large amounts of Lutein and Zeaxanthin, people who eat kale have a much lower risk of macular degeneration" in the point number nine (time stamp- 4:33).
The video is embedded down-below:
Fact Check
What is Macular Degeneration?
People with macular degeneration lose their central vision but retain peripheral vision. The macula is present at the centre of the eye, so degeneration affects the central vision. This condition is most common in people aged above 50 years. Hence, it is also called Age-Related Macular Degeneration.
Dry macular degeneration occurs when the macula gets thinner, and protein clumps of drusen grow at the centre. There is no cure for dry macular degeneration. Whereas, Wet macular degeneration occurs when blood vessels grow under the retina. This abnormal growth may leak blood or other fluids that scar the macula to lose the central vision. Although there is no cure for wet macular degeneration, it can be controlled to prevent severe loss of vision.
What are Lutein and Zeaxanthin?
Both Lutein and Zeaxanthin are antioxidants and carotenoids present in the macula of the eye responsible for absorbing harmful blue light, improving vision and preventing oxidative damage. A (2017) study has shown that oxidative stress/damage is the imbalance of production of oxygen reactive species (ROS) that can damage cells or tissue.
While searching more about oxidative stress, we found a (2005) research paper that states, 'Oxidative stress is a likely cause of age-related macular degeneration'. Also, the available published papers suggest that Lutein and Zeaxanthin maintain eye health and prevent ocular disease.
Can Lutein and Zeaxanthin in Kale lower the risk of macular degeneration?
Not enough evidence. Although enough papers suggest the positive effect of Lutein and Zeaxanthin on ocular disease, we could not find strong evidence that confirms these carotenoids lowers the risk of macular degeneration.
We asked Dr. Naveen Gupta, DNB (Opthalmology) to confirm if Kale has any effect on macular degeneration. In response, Dr. Gupta said, "Kale is rich in antioxidants like lutein and zeaxanthin. So, it can help with reducing the risk of macular degeneration".
We also referred to Dr. Aftab Alam, MBBS, DO (Ophthalmology) who said, "Kale may reduce the risk of macular degeneration because of lutein and zeaxanthin. It is because lutein and zeaxanthin are strong antioxidants which may prevent degeneration".
To understand more about the mechanism of lutein and zeaxanthin against macular degeneration, we searched for published papers. A (2003) study claimed, "An intake of dietary supplied nutrients rich in the carotenoids, lutein and zeaxanthin, appears to be beneficial in protecting retinal tissues, but this is not proven". However, this BMC study also suggests incorporating dark to green leafy vegetables into the diet. While searching more on this, we found a (2018) research paper that suggests vegetable nitrates in green leafy vegetables may help with reducing the risk of early-stage age-related macular degeneration.
Also, (2020) review has shown that limited evidence suggests Lutein and Zeaxanthin can be used to avoid macular degeneration. Also, this study has highlighted the need for specific quantities that must be consumed daily to avoid the condition.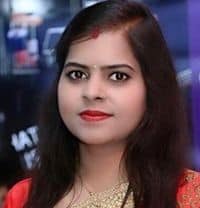 Nutritionist Priyanka says, "Not enough evidence is available that can confirm Kale prevents macular degeneration. Although flavonoids can prevent age related macular degeneration, the relationship has not been searched well in context with food items. All green leafy vegetables including kale contain beta carotene (flavonoids) which is converted to vitamin A. And we all know that vitamin A is good for maintaining vision. We need more studies to establish any relationship between Kale and eye degeneration".
Conclusively, it seems the role of Lutein and Zeaxanthin is not explored enough in the context of macular degeneration. Both these antioxidants may slow down the progression of macular degeneration. As the scope is promising, we need more human trials to confirm if these antioxidants can be used for commercial purposes.
Disclaimer: Medical Science is an ever evolving field. We strive to keep this page updated. In case you notice any discrepancy in the content, please inform us at [email protected]. You can futher read our Correction Policy here. Never disregard professional medical advice or delay seeking medical treatment because of something you have read on or accessed through this website or it's social media channels. Read our Full Disclaimer Here for further information.