Quick Take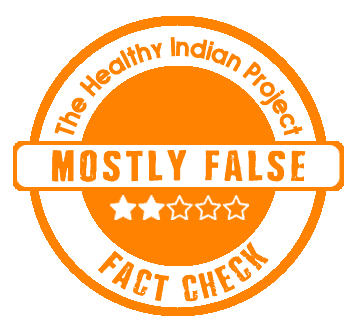 A social media post claims that putting almond oil in the belly button improves complexion and increases eyesight. We fact-checked and found the claim to be Mostly False.
The Claim
A social media user shared a post to claim, "When you Apply 3 Drops of Almond Oil in a Belly Button before going to Bed, it helps to Make Skin glowing, Improves Complexion, Treat Under Circle and Increase eye Eyesight". The post has gathered 2,019 likes till we last checked.
Fact Check
Can almond oil in the belly button improve complexion or increase eyesight?
Not exactly. There is no scientific evidence available to confirm almond oil in the belly button improves complexion or increases eyesight. A (2010) study published in Elsevier has shown that almond oil has emollient and sclerosant properties that can improve skin for good.
Though, we could find published research that only established eating nuts like almonds is good for maintaining eye health. Almonds contain vitamin E, which may prevent eye conditions like age-related macular degeneration and cataract.
While searching about the effect of almond oil on eyesight, we asked Dr. Naveen Gupta, DNB (Ophthalmology) to share his viewpoint. In response, Dr. Gupta said, "There is a difference between 'good for eye health' and 'can improve vision'. Most people confuse the two. But by improving eyesight if u mean that the eyeglass number can be reduced, then it is wrong to claim such things. Eye health can be maintained by taking proper diet and adapting healthy lifestyle."
To add more on this, Eye specialist Dr. Pradeep Dahale, MS, DNB, said, "Eyeglasses are given by Ophthalmologists or Optometrists to correct vision. These glasses are given to correct vision problems that occur due to anatomical variations of eyeball dimensions. Diet supplements can't alter eye dimensions like axial length, Corneal Curvature, etc. So, it is naive to believe that you will be able to correct your vision naturally and take your glasses off just by diet supplements."
Is oiling the belly button safe?
Not enough evidence. While searching about benefits of oiling the belly button we found scant evidence that confirms the same. However, no evidence confirms if regular oiling the belly button is a safe practice.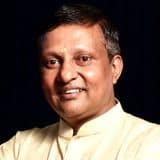 We asked Dr. P. Rammanohar, Research Director, Amrita School of Ayurveda if oiling the belly button, also called Pechoti Method, is a recommended practice in ayurveda. In response, Dr. Rammanohar said, "Pechoti method is not a documented ayurvedic practice."
In conclusion, it seems oil might induce unhealthy belly button discharge. Also, people must know if they are allergic to certain oils before using them.
Disclaimer: Medical Science is an ever evolving field. We strive to keep this page updated. In case you notice any discrepancy in the content, please inform us at [email protected]. You can futher read our Correction Policy here. Never disregard professional medical advice or delay seeking medical treatment because of something you have read on or accessed through this website or it's social media channels. Read our Full Disclaimer Here for further information.