Quick Take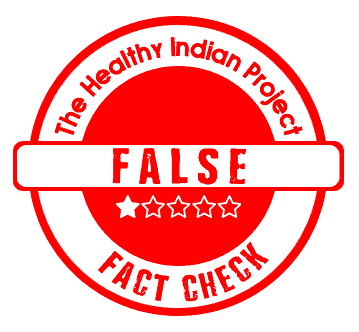 Many social media users are claiming that coughing can be used as CPR during a heart attack. We fact-checked and found that this claim is false.
The Claim
"How to survive a heart attack if alone" claims a social media post. The same post is titled, "Self CPR" by another social media user and shared multiple times across social media platforms. The post can be found here and here.
This viral post suggests people to conduct cough CPR to protect themselves during a heart attack.
Fact Check
Why do we suffer a heart attack?
A heart attack occurs when the flow of blood is interrupted due to blockage in veins. The blockage often builds because of cholesterol, fat, calcium and other deposits that plaques the arteries around the heart. In severe condition, the plaque obstructs the blow flow and destroys the muscles of the heart.
What is a CPR?
Cardiopulmonary resuscitation (CPR) is an emergency exercise that involves chest compressions and artificial ventilation to secure the normal functioning of the brain. If a person is unable to breathe, someone else can conduct CPR to restore the blood circulation properly.
Is cough CPR beneficial to stop heart attack?
No. Cough CPR is not beneficial to stop Heart Attack.
The users who post this often confuses heart attack and cardiac arrest. While cough CPR may help in certain cases of cardiac arrest, there is effect of it on heart attack.
The Cleveland Clinic mentions, "Heart attacks occur when the heart's oxygen supply gets cut off, which is usually caused by blockages in the cardiac arteries that feed the heart oxygen-rich blood. When you have a heart attack, tissue in the heart can die. However, your heart usually keeps on beating. Cough CPR is ineffective for heart attacks. Cardiac arrest is the largest cause of natural death in the United States. During cardiac arrest, your heart can suddenly stop beating and serious irregularity in the heartbeat (arrhythmia) can cause this. Cough CPR is an effective way to maintain circulation for a minute or two following cardiac arrest. However, it's not useful in a patient with a heart attack."
Also, cough CPR is always performed under medical supervision in a controlled way to be effective. Research shows that cough CPR carried out in a controlled and monitored hospital environment helped blood flow through chest cavity. Even then researchers were cautious about recommending cough CPR. They write, "Cough CPR may pose
a serious risk to people with ACS because it can cause delays in
contacting emergency services thus causing worse conditions.
Therefore, education about what needs to be performed in the
heart attack condition is required."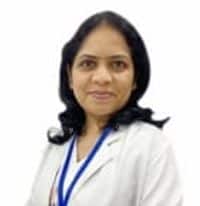 Dr Shweta Tyagi, Senior consultant -Emergency Medicine, Paras Hospitals, Gurugram, shares that, "The idea of cough CPR has been circulating in the media for quite some time. But it is not beneficial for patients of heart attack. The real danger is that it can prevent you from getting the much-required lifesaving help. Also, a heart attack is not the same thing as cardiac arrest. So, if you are experiencing chest pain, palpitation, irregular heartbeat or feeling faint, the best thing is to rush to an emergency room. The cough CPR will not be beneficial in such circumstances."
Disclaimer: Medical Science is an ever evolving field. We strive to keep this page updated. In case you notice any discrepancy in the content, please inform us at [email protected]. You can futher read our Correction Policy here. Never disregard professional medical advice or delay seeking medical treatment because of something you have read on or accessed through this website or it's social media channels. Read our Full Disclaimer Here for further information.