Quick Take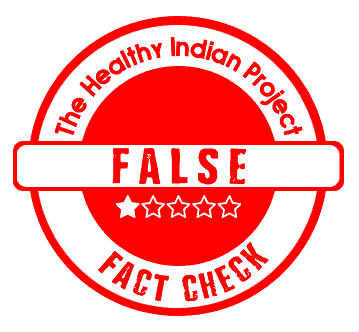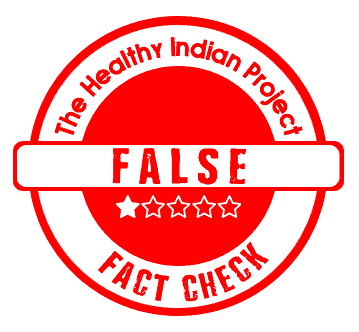 A social media post that claims that a syrup called Uni-sto manufactured by Uniherbs Healthcare can cure stones in human body within 4 hours. We investigated and found out that such a syrup doesn't exist. The claim is false.
The Claim
The claim was made by a Facebook user by posting a photo of a packet that allegedly is of a herbal syrup. The information of the packet shows that the manufacturing company is named 'Uniherbs Healthcare' and the name of the syrup is Uni-Sto. The packet reads 'unique formulation for kidney problems'. The text along with the photo reads that this particular syrup can cure human stones in just 4 hours.
The archived version of the post can be seen here.
A snapshot of the post is given below:
Fact Check
Is there a company called Uniherbs Healthcare?
We checked with Ministry of Corporate Affairs, Government of India. There was no company registered with the name 'Uniherbs Healthcare' There are 2 companies who have similar name:
Uniherbal Lifesciences Pvt Ltd., a company that manufactures Ayurveda medicines
Uni Herbs 4 Life Products Private Limited, a company that also manufacture Ayurveda medicines but mostly as a third party manufacturer.
We first checked with Uniherbal Lifesciences Pvt Ltd. The company confirmed that Uni-sto is not their product.
We also reached out to Uni Herbs 4 Life Products Private Limited to inquire if they manufacture Uni- sto for any third party marketing company. However, we have not received any reply from them yet. We will update the post as soon as we receive an update.
However, the logo 'Uniherbs Healthcare' do not match with any of the above companies. Also, the exact name as shown in the packet of the medicine 'Uniherbs Healthcare' do not match with the above company or any other listed company in India.
So, there is very little chance that an exactly similar medicine or supplement is available.
Is it possible that there is a syrup called Unisto manufactured by any other company?
Unisto is a registered trade mark for a Switzerland based public company that specializes in security products. So, there is very little chance of a legitimate product from any reputed company of the name Unisto.
However, since many Ayurveda formulations are made and sold at local levels in India, some for a limited period of time and then discontinued, it is difficult to know whether the syrup in the photo was ever marketed in any parts of India.
We reached out to practicing Ayurveda doctor in Delhi Dr. Rajiv Bhatia, BAMS, who confirmed, "Ayurveda formulations have shown some results in human stones. However, I have never heard of any syrup named Uni-sto"
Disclaimer: Medical Science is an ever evolving field. We strive to keep this page updated. In case you notice any discrepancy in the content, please inform us at [email protected]. You can futher read our Correction Policy here. Never disregard professional medical advice or delay seeking medical treatment because of something you have read on or accessed through this website or it's social media channels. Read our Full Disclaimer Here for further information.