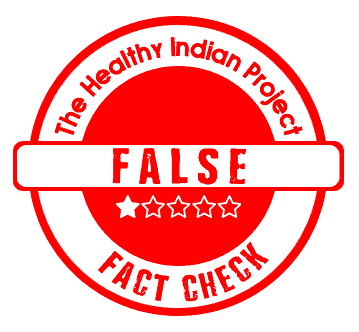 A lot of social media users are claiming that Pfizer has brought out a new drug named "Pfivermectin" to combat COVID-19. We fact-checked and found that the claim is false.
The Claim
Pfizer Releases Brand New, Never-Before-Seen Drug 'Pfivermectin' – claims one of the social media users who shared an article claiming the release of the new drug. Such posts can be seen here, here, and here. A tweet is shared below.
Fact Check
Is there a drug named 'Pfivermectin' by Pfizer?
No. Pfizer maintains a list of all drugs released by them on their website. The list is easy to access and is sorted alphabetically. The list does not contain any drug named 'Pfivermectin'.
Also, under the current scenario of the pandemic, any such drug release will be covered by all major mainstream media. We could not find any such news anywhere. Even the Press Release section on Pfizer's website had no news of any drug named 'Pfivermectin'.
Why are social media users claiming the release of the new drug 'Pfivermectin' ?
Most social media users who posted the claim also shared an article from a website called The Babylon Bee. The article talked about Never-Before-Seen Drug 'Pfivermectin'. However, The Babylon Bee is a satire website, as clearly mentioned in their About Us section. The article was intended as a satirical take on Pfizer and the recently debated drug Ivermectin.
Ivermectin, a drug typically used to treat parasitic infections in livestock like horses, has been in news lately since many people claimed it to be effective against COVID-19. Both CDC and FDA had warned against such unproven claims. Similarly, 'Pfizer' as a company has also been in news constantly since the launch of the COVID-19 vaccine.
Disclaimer: Medical Science is an ever evolving field. We strive to keep this page updated. In case you notice any discrepancy in the content, please inform us at [email protected]. You can futher read our Correction Policy here. Never disregard professional medical advice or delay seeking medical treatment because of something you have read on or accessed through this website or it's social media channels. Read our Full Disclaimer Here for further information.