Quick Take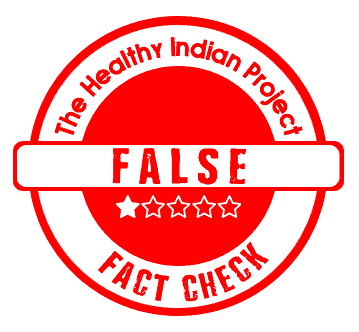 A Twitter user claims that God brought back leprosy, and we are calling it monkeypox. We fact-checked and found this claim to be False.
The Claim
A post on Twitter reads, "God brought back leprosy and we calling it monkeypox." Similar posts can also be seen:
Fact Check
What is Leprosy?
Leprosy, also known as Hansen's disease, is an infection that is caused by a slow-growing bacteria. According to the WHO, "Leprosy is a chronic infectious disease caused by Mycobacterium leprae, an acid-fast, rod-shaped bacillus. The disease mainly affects the skin, the peripheral nerves, mucosa of the upper respiratory tract, and the eyes. Leprosy is curable, and treatment in the early stages can prevent disability."
The CDC also states, "People with Hansen's disease can continue to work and lead an active life during and after treatment. Leprosy was once feared as a highly contagious and devastating disease, but now we know it doesn't spread easily and treatment is very effective. However, if left untreated, the nerve damage can result in crippling of hands and feet, paralysis, and blindness."
Is monkeypox another name for leprosy?
No. Monkeypox and leprosy are two different diseases, and there is no scientific evidence that proves that leprosy is now known by the name of monkeypox. The causative agents of both are different. Monkeypox falls in the Poxviridae family of viruses, which includes the virus that causes the more severe disease of smallpox, while leprosy is a bacterial infection caused by Mycobacterium leprae.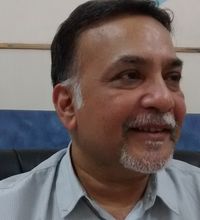 Dr Arvind Kumar, Director HOD, Paediatrics, Fortis Hospital Shalimar Bagh, explains, "Monkeypox is a zoonotic disease caused by the orthopoxvirus. The infection is spread by touching an infected person's rash, scabs, body fluid, sharing of clothing and bedding and also through tiny droplets from kissing and cuddling. Pregnant women can pass the disease to the baby in the uterus."
Contrastingly, as per CDC, "It is not known exactly how Hansen's disease spreads between people. Scientists currently think it may happen when a person with Hansen's disease coughs or sneezes and a healthy person breathes in the droplets containing the bacteria. Prolonged, close contact with someone with untreated leprosy over many months is needed to catch the disease."
Disclaimer: Medical Science is an ever evolving field. We strive to keep this page updated. In case you notice any discrepancy in the content, please inform us at [email protected]. You can futher read our Correction Policy here. Never disregard professional medical advice or delay seeking medical treatment because of something you have read on or accessed through this website or it's social media channels. Read our Full Disclaimer Here for further information.