Quick Take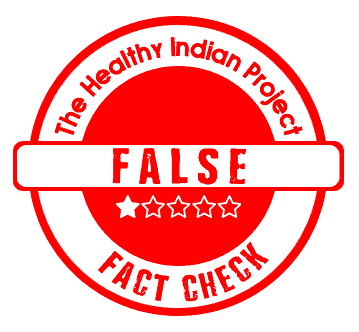 A social media post is claiming that "Jada Pinkett Smith has Alopecia. Per google it literally means male or female pattern baldness. Hair loss. Jada started going bald." We fact-checked and found this claim to be False.
The Claim
A social media post on the controversy between Will Smith and Chris Rock controversy at Oscars 2022 says, "Jada Pinkett Smith has Alopecia. People are too lazy and brainwashed by social media to actually look up what it is. They ran with the thought that it was something serious. Per google, it literally means male or female pattern baldness. Hair loss. Jada started going bald."
Fact-Check
What is male or female pattern baldness?
Pattern hair loss is a progressive, nonscarring form of hair loss characterised by gradual loss of terminal hair and follicle miniaturisation to vellus hair fibres on the scalp in a characteristic distribution. In male-pattern baldness, hair loss starts at the front of the head and recedes to the back until the person goes bald.
But female-pattern baldness starts at the part line, sometimes appearing all over the head. Here, the hair at the temples may also recede.
Dr. Nilam Jain Kothari, Consultant Dermatologist at Masina Hospital in Mumbai explains "Androgenetic alopecia or male pattern baldness and female pattern baldness (hair loss) is the commonest form of alopecia, affecting 58% men in 30 to 50 years age group and around 6% to 38% in women across all age groups. Patients may manifest symptoms as early as puberty. This pattern of alopecia can be genetic or hormonal in aetiology."
What is Alopecia Areata?
The National Institute of Arthritis and Musculoskeletal and Skin Diseases states, "Alopecia areata is a disease that happens when the immune system attacks hair follicles and causes hair loss. Hair follicles are the structures in the skin that form hair. While hair can be lost from any part of the body, alopecia areata usually affects the head and face. Hair typically falls out in small, round patches about the size of a quarter, but in some cases, hair loss is more extensive. Most people with the disease are healthy and have no other symptoms."
The National Alopecia Areata Foundation further states that it is a "common autoimmune skin disease" and as many as 6.8 million people in the U.S. are affected by alopecia areata.
Dr. Kothari further explains this by stating that "There are other common forms of alopecia like alopecia areata and lichen planopilaris which are autoimmune in nature, trichotillomania, which is due to compulsive habit of hair pulling, fungal or bacterial infections of the scalp and many more. Patchy form of alopecia is most commonly due to alopecia areata or localised scalp infections."
Is Alopecia Areata just another name for male or female pattern baldness?
No. The National Institute of Health states, "In alopecia areata, the immune system mistakenly attacks hair follicles, causing inflammation. Researchers do not fully understand what causes the immune attack on hair follicles, but they believe that both genetic and environmental (non-genetic) factors play a role."
On the contrary, the hair loss due to male or female pattern baldness is not caused due to an autoimmune disorder. It can be due to hormones, ageing, and genetics.
Dr. Kothari concludes by stating that, "Alopecia is a broad term coined for hair loss. It can be seen in all age groups and can be due to multiple causes. Accurate diagnosis is the key, as most patchy alopecias can recover completely if treated timely, except scarring alopecias.
Male and female pattern alopecia is mostly associated with extensive hair loss. In men, it is localised to the crown area, whereas in women it is mostly seen as global hair loss affecting all the areas. Pattern alopecia is generally progressive in nature and can be controlled with treatment. Diagnosis is generally clinical and a scalp and hair analysis using a trichoscope or skin biopsy can help in complex cases. A board certified dermatologist can accurately diagnose and guide with management. Most alopecias give satisfactory responses if treated promptly."
Disclaimer: Medical Science is an ever evolving field. We strive to keep this page updated. In case you notice any discrepancy in the content, please inform us at [email protected]. You can futher read our Correction Policy here. Never disregard professional medical advice or delay seeking medical treatment because of something you have read on or accessed through this website or it's social media channels. Read our Full Disclaimer Here for further information.