Quick Take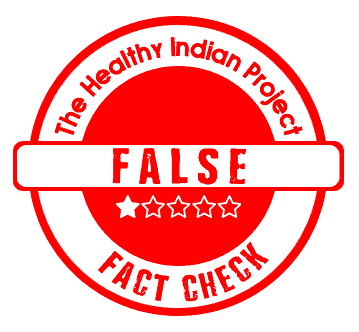 A series of WhatsApp messages and Facebook posts, including one from politician and spokesperson of the BJP, claims Camphor, Ajwain, Lavang (Clove), Eucalyptus Oil helps increase the Oxygen level in the body. We investigated and found that the message is False.
The Claim
The message in circulation reads – "Camphor, lavang, ajwain, few drops eucalyptus oil. Make a potli and keep smelling it throughout the day and night. Helps increase oxygen levels and congestion. This potli is also given to tourists in Ladakh when oxygen levels are low. Many ambulances are now keeping these too. It's a home remedy. kindly share and help."
The message was shared on Facebook by politician and BJP spokesperson Mukhtar Abbas Naqvi. An archived version of the post can be seen here.
The message has been sent to our WhatsApp tipline number by a number of readers. A snapshot of the same is given below.
Fact Check
Is a potli made of Camphor, Clove, Ajwain and Eucalyptus Oil given to tourists in Ladakh?
We talked to multiple people who have toured in Ladakh or even goes for high altitude training in multiple Himalayan destinations. We could not verify any such claim. The potli shown in the image of the message was also not familiar to anyone we spoke to.
However, multiple trekkers confirmed that they carry a small pack of Camphor when they go out to trek. Camphor is known to keep the nasal passage open which helps in proper inhalation in high altitude where Oxygen levels are lower.
Can Camphor, Clove, Ajwain and Eucalyptus Oil increase Oxygen?
There is no scientific evidence that supports the benefit of this concoction of Camphor, Clove, Ajwain and Eucalyptus Oil.
We asked Dr. P. Rammanohar, Research Director, Amrita Centre for Advanced Research in Ayurveda (ĀCĀRA) on whether there is any mention of such a concoction in alternate medicine. Dr. Rammanohar says, "The message is completely baseless. There is no evidence or mention of such a potli in Ayurveda. Individually, Camphor dissolved in Coconut Oil (Karpoora Tailam) is used in Ayurveda for decongestion of lungs in asthma and related conditions, for loosening phlegm. But, the concoction made with other components mentioned in this message has no base."
Camphor is used in many nasal decongestion medicines like Vicks Vaporub. However, about it Pubchem mentions, "… an ingredient of many inhaled nasal decongestant preparations but it is of doubtful efficacy." Similarly, Eucalyptus Oil has been proven to reduce cough in some cases.
---
Disclaimer: Medical Science is an ever evolving field. We strive to keep this page updated. In case you notice any discrepancy in the content, please inform us at [email protected]. You can futher read our Correction Policy here. Never disregard professional medical advice or delay seeking medical treatment because of something you have read on or accessed through this website or it's social media channels. Read our Full Disclaimer Here for further information.