Quick Take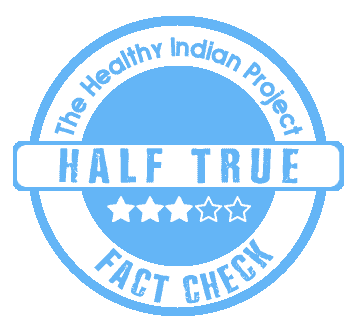 A lot of social media users recently shared a piece of information claiming that Pfizer has paid the highest fine ever by a healthcare company for wrongful marketing. Under the backdrop that one of the current Covid-19 vaccines is by Pfizer, this claim was important to be looked at. We fact-checked and found that the claim is half true.
NOTE: Pfizer still holds the record for largest criminal fine (not overall fine)
The Claim
"Who paid THE LARGEST CRIMINAL FINE IN RECORDED HISTORY? Pfizer… paid 2.3 Billion dollars to settle civil & criminal allegations in when it illegally brought its painkiller Bextra to the market," tweeted one of the social media users. Similar tweets and claims can be seen here, and here. A snapshot is given below.
Fact Check
Did Pfizer pay a fine of $2.3 Billion?
Yes, in 2009. Pfizer had a drug named Bextra. The drug was pulled off the market in 2005. However, a lawsuit filed against the company for wrongful marketing of the product was settled in 2009 and the company was asked by the court to pay a fine of US Dollar 2.3 Billion for 'Fraudulent Marketing'.
Is it the highest ever fine paid by a pharma company in history?
Not exactly. It used to be.
In 2009 when Pfizer paid the fine of $2.9 billion, it was the highest ever fine paid by a pharma company for fraudulent marketing.
However, in 2013, GlaxoSmithKline (GSK) pleaded guilty and paid a fine of $3 billion for failing to report safety data of various medications. The US Department of Justice still lists the case as the "Largest Health Care Fraud Settlement in U.S. History".
So, while Pfizer did pay the highest fine at one point in time, they are technically not the 'record holder' for the biggest healthcare fraud.
---
NOTE: Though Pfizer doesn't hold the record anymore for largest fine by a healthcare company, they still hold the record for largest criminal fine.
The $2.9 billion fine paid by Pfizer in 2009 included a a criminal fine of $1.195 billion. In comparison, the $3 billion fine paid by GSK in 2013, included a criminal fine of 0.95 billion. Hence, GSK holds the record for highest fine by a Pharma company but Pfizer still holds the record for largest criminal fine.
(Update added on Sep 7, 2021 after reader inputs)
---
Disclaimer: Medical Science is an ever evolving field. We strive to keep this page updated. In case you notice any discrepancy in the content, please inform us at [email protected]. You can futher read our Correction Policy here. Never disregard professional medical advice or delay seeking medical treatment because of something you have read on or accessed through this website or it's social media channels. Read our Full Disclaimer Here for further information.