Quick Take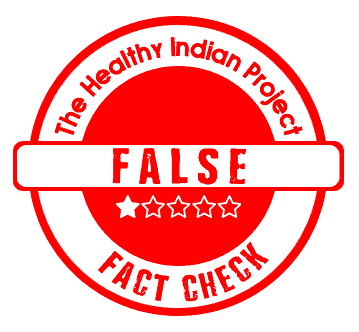 A message has been put up on social media by various users over the last many years. The message asks users to switch off mobile phones 'today' since cosmic rays will be passing close to the earth thereby causing high radiation. We fact-check the claim and find that it is False.
The Claim
The message reads – "Tonight at 00:30 to 03:30am make sure to turn off your phone, cellular, tablet etc & put far away from your body! Singapore TV announced on the news! Please tell your family & friends! Tonight 12:30pm to 3:30am for our Planet will be very high radiation! Cosmic rays will pass close to Earth, So please turn off your cell phone! Do not leave your device close to your body, it can cause you terrible damage! Check Google & NASA BBC News! Send this message to all the people who matter to you! Thank you."
Some of the users have added photos of space and planets along with it to make it look credible. An archived version of a similar post is here and a snapshot is given below:
Fact Check
What are Cosmic Rays?
As per the website of NASA, cosmic rays are "form of radiation that is constantly raining down on us from space. They are made up of electrically charged, subatomic particles that crash into our atmosphere, where they are broken up and fall to Earth in even smaller fragments."
Cosmic rays are believed to not effect humans on earth but NASA monitors them for their possible effects on Earth's electrical grid.
Are cosmic rays passing near to earth today?
NO. There are no cosmic rays passing the earth suddenly on any day.
The message claims that cosmic rays are passing near to the earth today between 00:30 to 03:30 AM. The message doesn't mention a date. Our search reveals that the message has been published by multiple users between 2014 to 2020. So, 'today' can be any day. Also, the time doesn't come with a location stamp. So, we will not know 00:30 to 03:30 AM at what place.
The message further claims that, "Singapore TV announced on the news!" There is no television channel named Singapore TV.
The message also named Google, NASA and BBC News. A basic search on Google clearly shows that multiple platforms over the years have debunked this fake news.
In 2019, Vishvas News debunked this fake news. In their report, they reportedly talked to officials in the Indian Space Research Organization (ISRO) who confirmed that 'the message appears to be a hoax and there is no credible evidence of any such event.'
Should we switch off our mobile phones?
In reference to this particular event, NO.
The officials in ISRO confirmed to Vishvas News, 'there are no known connection about the modulation of cosmic rays when mobiles are in use'.
Disclaimer: Medical Science is an ever evolving field. We strive to keep this page updated. In case you notice any discrepancy in the content, please inform us at [email protected]. You can futher read our Correction Policy here. Never disregard professional medical advice or delay seeking medical treatment because of something you have read on or accessed through this website or it's social media channels. Read our Full Disclaimer Here for further information.