Quick Take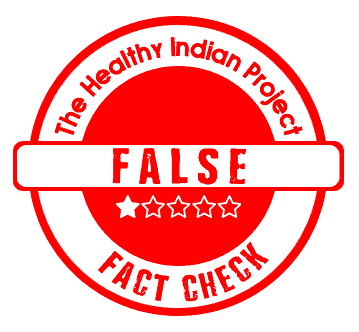 Multiple social media posts and health blogs claim that drinking water while eating food disturbs the digestion process. We fact-checked and found the claim to be False.
The Claim
A news channel published an article titled, "Say no to water between meals". The article referred to a Macrobiotic counsellor who supported the claim saying, "Glugging water during meals severely hampers your stomach's digestive powers and causes insulin levels to fluctuate significantly".
Similar claims are also being made on social media and can be seen here and here.
Fact Check
Can drinking water during meals disturbs digestion?
No. There is no evidence that suggests drinking water during meals interferes with digestion.
Research in (1979) confirms that the human digestive system is capable of adapting its secretions throughout the gastrointestinal tract as per the consistency of the meal. This means, drinking water during meals cannot disturb digestion.
A 1982 study titled, 'Gastric emptying of a physiologic mixed solid-liquid meal' also found that ingesting liquids simultaneously did not affect the rate at which solids cleared from the stomach.
Multiple medical institutions like the Mayo Clinic in US and Yashoda Hospital in India have confirmed on their website that drinking water during meal will not hurt digestion in anyway.
Is there any specific time to drink water for maximum health benefits?
Not exactly. There is no specific time to drink water for maximum health benefits. However, scant evidence has shown that drinking water before meals and before and after exercise can reduce energy intake and dehydration.
Many studies in the past have shown that mild dehydration can affect mood and cause cognitive impairment among different people. However, dehydration and its symptoms can be avoided by keeping the total daily water needs in check. A study (2013) has discussed the total daily water needs in detail for children, adolescents and adults that can avoid dehydration.
A study (2019) has shown that 'drinking water ad libitum' meaning consuming water as desired can prevent sodium imbalance within the body. The Healthy Indian Project (THIP) has discussed no right time to drink water in detail here.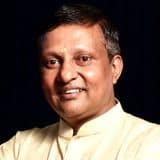 For expert advice, we consulted Dr. P. Rammanohar, Research Director, Amrita Centre for Advanced Research in Ayurveda (ĀCĀRA), who explained, "There is no special recommended time for drinking water. The rule is that one must drink whenever one is thirsty. Thirst should not be ignored. You can drink water in small quantities at a time, except in summer and autumn when there is more heat and sweating. In these seasons, one should replenish one's body with enough water as it is lost by sweating. In other seasons, one must drink water when thirsty and in small quantities throughout the day."
Disclaimer: Medical Science is an ever evolving field. We strive to keep this page updated. In case you notice any discrepancy in the content, please inform us at [email protected]. You can futher read our Correction Policy here. Never disregard professional medical advice or delay seeking medical treatment because of something you have read on or accessed through this website or it's social media channels. Read our Full Disclaimer Here for further information.