Quick Take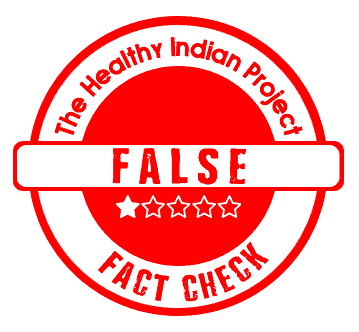 A social media post claims that celery juice helps in the healing of fibromyalgia. We fact-checked and found this claim to be False.
The Claim
"Celery Juice helps heal fibromyalgia" reads a Facebook post. A screenshot of the post is attached down below.
Fact Check
What is fibromyalgia?
Fibromyalgia is a disorder characterized by widespread musculoskeletal pain accompanied by fatigue, sleep, memory, and mood issues.
According to the American College of Rheumatology, " It is characterized by widespread pain and tenderness (sensitivity to touch). The pain and tenderness tend to come and go and move about the body. It affects 2 to 4% of people, mostly women."
It is commonly coexistent with autoimmune disorders, such as rheumatoid arthritis (RA) and systemic lupus erythematosus, but it is not an autoimmune disorder.
Is there any cure for fibromyalgia?
Currently, there is no cure for fibromyalgia. However, the symptoms can be managed. According to the FDA, " There are three drug treatments approved for managing pain and other fibromyalgia symptoms: Lyrica (pregabalin), Cymbalta (duloxetine), and Savella (milnacipran). Other prescription drugs used (off-label) to treat patients with fibromyalgia include pain relievers, sleep aids, anticonvulsants, antidepressants, and muscle relaxants. Non-drug therapies and lifestyle modifications, such as diet and exercise, physical therapy, massage, heat and ice, acupuncture, and limiting activity are also used to help manage symptoms."
Does celery juice help in the healing of fibromyalgia?
No. Even though celery juice is rich in various nutrients such as calcium, potassium, vitamin A, C, and K, there is no scientific evidence that celery juice helps heal fibromyalgia. Therefore, the claim remains false until there is evidence proving that celery juice can help in the healing of fibromyalgia.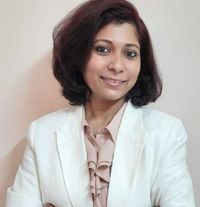 Nutrition consultant, Anurupa Bose, further clarifies this by stating, "Fibromyalgia is a disorder that occurs due to musculoskeletal pain accompanied by fatigue, irregular or disturbed sleep, mood swings or altered mood, body ache and joint pains. Treatment can help to relieve but this condition can't be cured entirely.
There are no evident scientific studies that back up celery juice in the management of fibromyalgia. At times people with Rheumatoid Arthritis often start applying the remedies that claim to cure Fibromyalgia.
So it is important to know that Rheumatoid arthritis and Fibromyalgia are two different medical conditions that demand a specific line of treatment. It requires medications prescribed by the doctor, exercise, a healthy balanced diet, good sleep, meditation, and yoga for relaxing the mind and mood to help relieve fibromyalgia symptoms."
Disclaimer: Medical Science is an ever evolving field. We strive to keep this page updated. In case you notice any discrepancy in the content, please inform us at [email protected]. You can futher read our Correction Policy here. Never disregard professional medical advice or delay seeking medical treatment because of something you have read on or accessed through this website or it's social media channels. Read our Full Disclaimer Here for further information.