Quick Take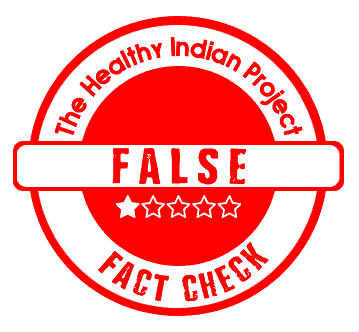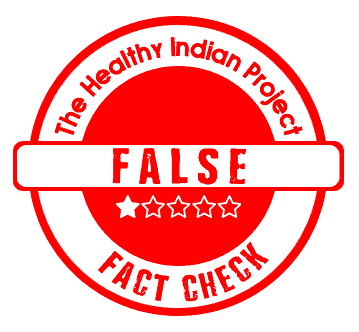 A audio clip is going viral on social media platforms. The audio explains people on the symptoms of Covid-19 and advices citizens not to rush for test of Covid-19 even if they have symptoms because India has lesser test kits.
Though the audio doesn't mention the name of the speaker, it is accompanied with a photo of Dr. Devi Shetty, chairman and founder of Narayana Health thereby creating a misleading impression that the message is from the doctor himself. Our investigation found out that not only is the audio clip NOT from Dr. Devi Shetty but also the information shared on are medically advice dangerous.
The claim
There are multiple claims to this audio. First, the photo of Dr. Devi Shetty creates a misleading impression that the speaker is the doctor himself. Second, the speaker explains the symptoms of Covid-19 as it will occur day wise. Third, the speaker calls for a refrain from coronavirus test till 8th day even if symptoms persist.
Fact Check
Is the audio from Dr. Devi Shetty?
No. Though the speaker in the audio never identifies himself as Dr. Devi Shetty, the image creates a misleading idea about the same. A lot of facebook users including Karnataka Medical Association shared the post thinking it was a message from Dr. Devi Shetty. (Archived link here)
The issue has been clarified by Narayana Health, founded by Dr Devi Shetty, that tweeted saying that this audio clip has been incorrectly attributed to him.
Are the symptoms explained in the audio clip correct? Will they occur the same way for everyone?
Dr. Nikhil Modi, Pulmonologist and Consultant in the Department of Respiratory, Critical care and Sleep medicine at Indraprastha Apollo Hospital, New Delhi says, "Symptoms cannot be uniform for all patients. The basic symptoms like fever, body ache, breathlessness, cough are signs of Covid-19. But that does not mean every infected person will have all the symptoms. Some may have fever and body ache, some may just have fever and cough and so on."
Should you stay in home quarantine for 8 days before visiting the doctor for a Covid-19 test?
Dr. Vimal N., Pharmacovigilance Officer, Ministry of Ayush says, "If you have been avoiding crowded places, if you know that you have not come in contact with an infected person, if you have no travel history, then most probably you are safe. But, still if you have doubt, you should contact the doctor immediately. Home quarantine with the symptoms is not a right thing to do since you may end up infecting the rest of family members too."
Dr. Modi adds, "If someone has symptoms, it's better to consult doctor as early as possible. Mostly he will be managed with home quarantine but at least evaluation will be done. Specially anyone with underlying disease and elderly patient should see doctor at earliest."
Disclaimer: Medical Science is an ever evolving field. We strive to keep this page updated. In case you notice any discrepancy in the content, please inform us at [email protected]. You can futher read our Correction Policy here. Never disregard professional medical advice or delay seeking medical treatment because of something you have read on or accessed through this website or it's social media channels. Read our Full Disclaimer Here for further information.