Quick Take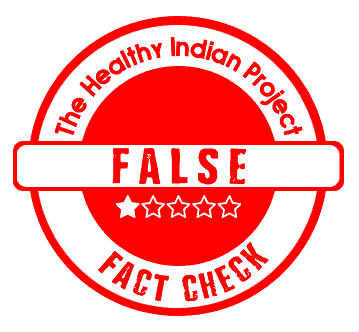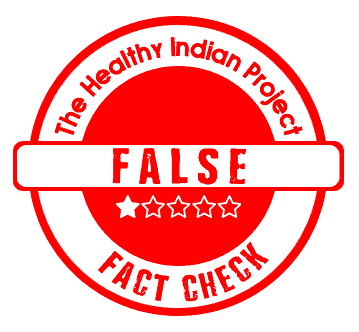 A small mobile game is being forwarded on WhatsApp. The game which is a breathing exercise is being claimed as a self COVID test. We consulted doctors and found the claim to be false.
The Claim
This was sent to us by one of our reader who wanted to know if this was a valid self test for COVID-19. The small game has a square on which a cursor moves and you are supposed to breathe in or breathe out as per the instruction. We have put in the game below. You can try it for fun.
Fact Check
This game is based on an assumption that 'if you manage to hold your breath for a certain time, you can be sure that you do not have COVID-19'. It is further based on the assumption that all COVID-19 patients will have breathing difficulties – which is not true. We have fact check this claim in details before. You can read it here.
If I manage to perform well in this test, does that mean I am COVID safe?
No. It doesn't mean you are COVID safe. It means you have a decent control on your lungs and breathing. Keep that up. And keep taking all recommended precautions against COVID-19.
I am failing to hold my breath as long as the game. does that mean I have COVID-19?
Of course not. The only test for COVID-19 is a valid blood test. Holding the breath is not a valid test. As per Sanjeev Jain, Consultant – Pulmonologist, Fortis Hospital, Delhi, "We are seeing only a handful patients who actually complain of breathing problems. It is lesser than half of the COVID patients we treat."
Even, as per WHO guidelines (as on August 2, 2020), 'Being able to hold your breath for 10 seconds or more without coughing or feeling discomfort DOES NOT mean you are free from COVID-19'
Is this game any useful? Or is it harmful?
The game is not harmful for common people. It is a controlled breathing exercise. It will not prevent you from COVID-19.
As per various research breathing exercises can help reduce stress. As per British Lung Foundation , deep breathing can help clear mucus from the lungs after pneumonia, allowing more air to circulate.
NOTE: These are general recommendation for any breathing exercise and not specifically for this game.
If you are pregnant, child or someone with pre-existing disease like hypertension, asthma, high blood pressure etc. do not try such random exercises without consulting doctors.
Disclaimer: Medical Science is an ever evolving field. We strive to keep this page updated. In case you notice any discrepancy in the content, please inform us at [email protected]. You can futher read our Correction Policy here. Never disregard professional medical advice or delay seeking medical treatment because of something you have read on or accessed through this website or it's social media channels. Read our Full Disclaimer Here for further information.