Quick Take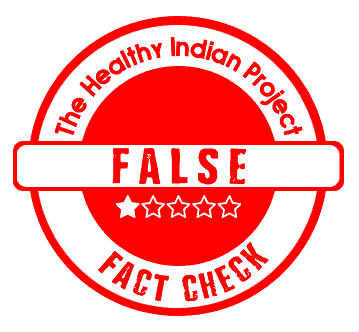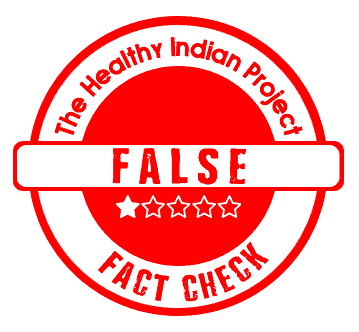 A social media message claims that mosquitoes may carry the new Coronavirus and become the spread of Covid-19. We fact check and found that the claim is false.
The Claim
A tweet message claims, "When the mosquitoes come out everyone,WEAR BUG SPRAY OUTSIDE.I might be wrong,but I personally think that if a mosquito sucks the blood of a person with #coronavirus and then bites you,the virus could spread to you. I m not smart,but just do it to be safe."
The tweet is embedded below and an archived version of the same can be seen here.
Fact Check
Can mosquitoes carry the new Coronavirus?
Though there is a lot we still do not know about the new Coronavirus, but it's unlikely that mosquitoes will be able to carry the virus. The World Health Organization (WHO) website has clearly mentioned that, "To date, there has been no information nor evidence to suggest that the new coronavirus could be transmitted by mosquitoes. The new coronavirus is a respiratory virus which spreads primarily through droplets generated when an infected person coughs or sneezes, or through droplets of saliva or discharge from the nose.
To protect yourself, clean your hands frequently with an alcohol-based hand rub or wash them with soap and water. Also, avoid close contact with anyone who is coughing and sneezing." (Source 1)
Centers for Disease Control and Prevention (CDC) and The American Mosquito Control Association (AMCA) both have echoed similar opinion saying that the mosquitoes are not a vector of COVID-19.
Can mosquitoes carry any viruses?
Yes. Mosquitoes can carry many viruses including dengue, yellow fever, chikungunya, Zika and Ross River virus. Mosquitoes can also can carry a parasites that cause Malaria.
But at the same time, mosquitoes cannot carry HIV viruses that cause AIDS.
Why can mosquito can carry some viruses and fail to carry some other viruses?
The process lies in how mosquitoes digest. Mosquitoes do not suck blood from one person and then push that same blood in some other person. They suck blood on with one tube and push in saliva into the host from another tube.
Now, if the mosquito sucks up blood of a person who has a certain virus in their blood, that virus needs to go inside the mosquito's body and infect it first. Once the mosquito gets infected then the virus will reach the salivary gland of the mosquito and thereby has a chance to be pushed into the body of another human being.
However, not all viruses have the ability to infect a mosquito. For example, HIV fails to infect a mosquito and reach the salivary gland. Similarly, Ebola viruses also fail to infect a mosquito.
Disclaimer: Medical Science is an ever evolving field. We strive to keep this page updated. In case you notice any discrepancy in the content, please inform us at [email protected]. You can futher read our Correction Policy here. Never disregard professional medical advice or delay seeking medical treatment because of something you have read on or accessed through this website or it's social media channels. Read our Full Disclaimer Here for further information.