Quick Take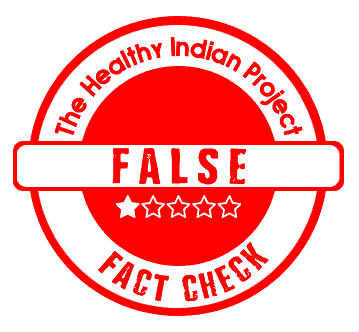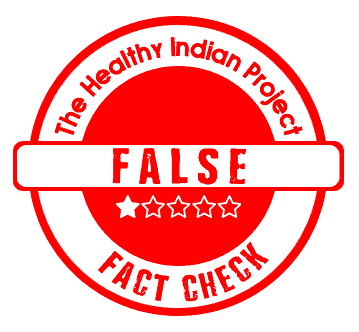 A whatsapp message has been doing rounds claiming hot coconut water will cancer. The claim has been accredited to Dr. Rajendra Badwe, Director of Tata Memorial Centre in Mumbai. We did a fact check on the claim and found it to be completely false.
The Claim
A whatsapp message has been doing rounds claiming hot coconut water will cure cancer. The message claims this concoction of coconut slices and hot water is "alkaline" and will kill only the malignant cells of the body.
Fact Check
What does Doctor Rajendra Bawde say about this statement?
The doctor this claim is attributed to, Dr Rajendra Bawde of TATA Memorial Centre in Mumbai, has denied the claim. Media reports about the same are here and here.
Can Coconut Water cure cancer?
The claim has been refuted by major fact check platforms in the world. Many of them have quoted senior oncologists. (Source: Click here and click here)
We talked to senior oncologist Dr. Manish Singhal. He says, "The statement has been refuted by the doctor this claim has been accredited to. Many patients are stopping their regular treatment and falling for this myth. This is completely untrue. Though coconut water in itself has a lot of health benefits including it helps in keeping you hydrated, it cannot cure cancer"
Can Alkaline solution cure Cancer?
The post also claimed that the ability of curing cancer for the hot coconut water comes from its "alkaline" nature. Regarding this Dr. Singhal says, " This alkaline food curing cancer is a myth which came up from some research done on petri dish in a laboratory. The human body works differently. The PH of the body cannot be made acidic or alkaline through food. If somehow the PH of the body changes, it will land a person in ICU".
Are there medical researches on coconut water and its effect on Cancer?
There are a few medical research regarding the effect of coconut water on Cancer cells. In most cases, the results have been positive.
In one recent research done in 2019, coconut water vinegar is found to be a potential anticancer food supplement. The study investigated anti-tumour effects of coconut water vinegar on breast cancer cells and found positive results.
In another research, green coconut water is found to be an anionic anticancer peptide which means they are thought to be able to prevent cancer to some extent.
But it needs to be noted, most of these researches are done in-vitro i.e. in a laboratory environment on cells. Very few of them have actually been performed on humans in real life conditions. Hence, they make act as pointers of further studies or better diet, but should not treated as regular treatment replacements.
Disclaimer: Medical Science is an ever evolving field. We strive to keep this page updated. In case you notice any discrepancy in the content, please inform us at [email protected]. You can futher read our Correction Policy here. Never disregard professional medical advice or delay seeking medical treatment because of something you have read on or accessed through this website or it's social media channels. Read our Full Disclaimer Here for further information.