Quick Take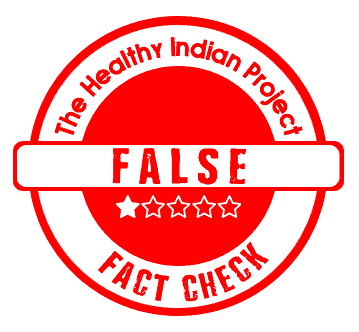 A video on social media claims that Vitamin C can replace standard chemotherapy drugs. We fact checked and found the claim to be False. The use of Vitamin C as a chemotherapy drug is a scientific idea that is still under research stage. The practice has not become a standard treatment yet.
The Claim
A video on Instagram shows a doctor claiming high dose of Vitamin C when given into the veins can replace the standard chemotherapy drugs. The screenshot is given below: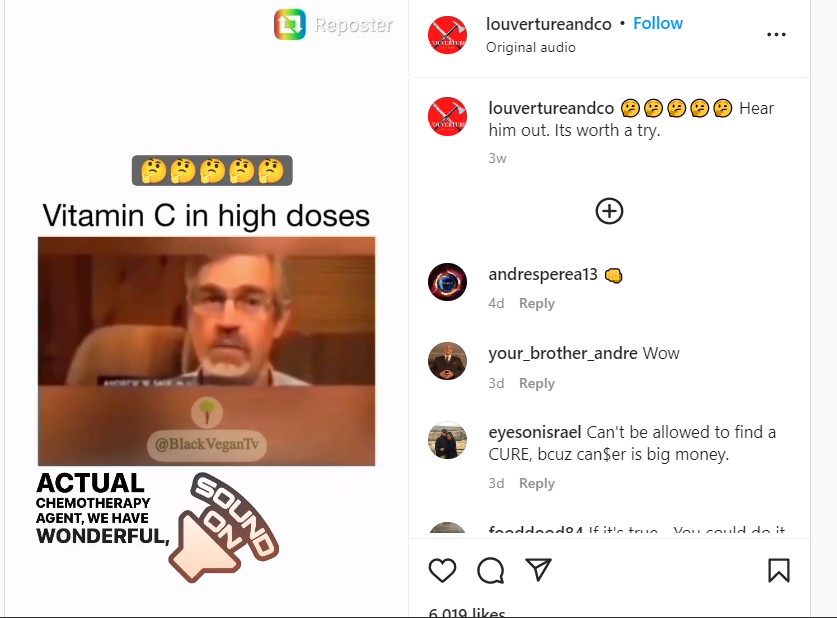 Fact Check
Is the claim in the video correct?
It seems so. The video shows Dr Andrew W. Saul, editor-in-chief of Orthomolecular Medicine News Service. We ran a Google reverse image search on a few keyframes of the claimed video. The result took us to the original video uploaded on YouTube in 2009.
It is clear from the video that the doctor is only suggesting Vitamin C as a promising chemotherapy drug. Also, the doctor is speculating that medical science will improve enough in the next ten years (from 2009) to make Vitamin C a standard practice.
Is vitamin c treatment for liver cancer recommended in India?
No. Indian doctors do not recommend Vitamin C as a chemotherapy drug. Although a research paper published in 2018 shows a suitable Vitamin C treatment for liver cancer. But the procedure has not yet been made standard practice.
Even for other cancers, scientific evidence only suggests that Vitamin C might be beneficial to a certain extent. No evidence confirms the exact quantity safe enough for consumption. Also, we could not find enough data to show whether enough human trials have been conducted till now.
The same has been confirmed by Dr Sarthak Moharir, Radiation oncologist at the HCG Cancer Centre in Vadodara, "If Vitamin C is taken daily in high quantities, it can cause a serious condition called hypervitaminosis."
While searching about the reasons behind the lack of availability of credible data, we found cancer.org. This website informs that high doses of Vitamin C pose several risks that can be harmful to the human body.
Can cancer patients take Vitamin C as a chemotherapy drug?
Not exactly. As of now, no evidence confirms Vitamin C can replace standard chemotherapy drugs. Also, there is no approved Vitamin C treatment for cancer in India that can avoid symptoms of hair loss or weakness caused by standard chemotherapy drugs.
We asked Dr Moharir to shed some light on this topic. He explained, "There is no recommended Vitamin C treatment for cancer in India. Vitamin C should never be taken without physician supervision."
We searched for the recommended daily dose of vitamin c for adults and found a book cited in PubMed. This book shows the tolerable upper intake level of vitamin c for adults is 2000g/day, and intake of any dose higher than this can lead to diarrhoea and gastrointestinal issues.
Disclaimer: Medical Science is an ever evolving field. We strive to keep this page updated. In case you notice any discrepancy in the content, please inform us at [email protected]. You can futher read our Correction Policy here. Never disregard professional medical advice or delay seeking medical treatment because of something you have read on or accessed through this website or it's social media channels. Read our Full Disclaimer Here for further information.