Quick Take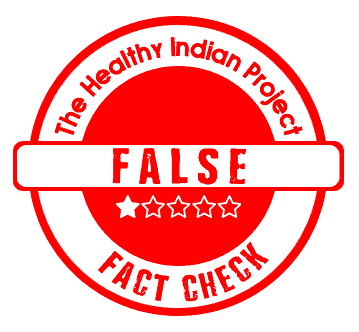 A self-described herbalist-healer claimed in a video on social media that he can diagnose diseases like human immunodeficiency virus (HIV), acquired immune deficiency syndrome (AIDS) and cancer by merely looking into the eyes. We fact-checked and found the claim is Mostly False.
The Claim
In a video on Instagram, a self-described herbalist-healer named Alexander "Yah'ki" Hickman claims to confirm the diagnosis of cancer, HIV and AIDS by only looking into the eyes. The video has got 13, 499 likes till we last checked.
A screenshot of the post is given below:
Fact Check
Is the speaker authentic?
It's doubtful. Alexander "Yah'ki" Hickman is a self-described herbalist-healer who claims to be a spiritual holistic teacher, herbalist, crystal healer and positive speaker for the black community.
The speaker often publishes videos that are not supported by credible references. Earlier we found that he touted a misleading claim about cancer. Now he claims to diagnose cancer, HIV and AIDS by merely looking at the eyes. His website nowhere mentions whether he is a registered physician, but we found that he sells herbal products and services. It seems he attempts to increase his sales through social media.
Can your eyes predict the disease you have?
In a certain scenario. Most of the time the symptoms of medical conditions like HIV, cancer and AIDS go unnoticed and the condition gets diagnosed in the later stages. Mere looking into the eyes does not work all the time for each individual.
However, some people with HIV may develop medical conditions like HIV retinopathy, cytomegalovirus (CMV) retinitis, Kaposi's sarcoma or herpes zoster ophthamicus. Having these medical conditions, people may show symptoms of blurry vision, double vision, changes in colour vision, seeing spots, floaters, flashing lights, eye pain, sensitivity to light or watery eyes. In such a scenario, an experienced ophthalmologist will conduct a full retinal checkup and recommend more tests to diagnose HIV/AIDS.
Similar is the case with cancer. Regular eye examination may suspect a person of melanoma, leukaemia and brain cancer. In such cases, the ophthalmologist will recommend consulting specialists to confirm the diagnosis.
The same has been confirmed by Dr Naveen Gupta, Consultant, Narain Eye Care, Noida, who said, "Retinal findings can suggest signs to help us diagnose HIV or cancer-associated retinopathy in early cancer detection. But eyes alone cannot predict disease or illness."
In context with eye colour and risk of cancer, we found a few research papers that show light iris colour is more at the risk of certain cancer. But the sample size of these papers is small and might not be enough to establish a conclusion. We could not find any evidence that puts certain eye colours at an increased risk of HIV/AIDS.
Dr Gupta further informs, "Besides eyes, other systemic signs and symptoms are considered before suspecting a person of a certain medical condition. A confirmatory test is mandatory to make the final diagnosis."
Disclaimer: Medical Science is an ever evolving field. We strive to keep this page updated. In case you notice any discrepancy in the content, please inform us at [email protected]. You can futher read our Correction Policy here. Never disregard professional medical advice or delay seeking medical treatment because of something you have read on or accessed through this website or it's social media channels. Read our Full Disclaimer Here for further information.