Do toothpaste bites have the potential to take the place of toothpaste?
No, not right away. It should be made clear that there are concerns about the safety and effectiveness of these toothpaste bites. This is so that no regulatory body, like the ADA, has approved them. However, it is important to examine the toxicity of toothpaste detergents and excessive fluoride levels. Thus, these should be used after seeking dental advice.

Quick Take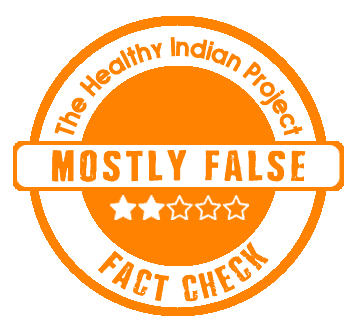 According to a Facebook post, toothpaste bites could take the place of conventional toothpaste. We verified the assertion. Our research determined that the claim is Mostly False.
The Claim
In a widely circulated Facebook post, chewable toothpaste bites were deemed overrated. These bites claim to be fluoride-free and to remove the toxicity brought on by the detergents added to conventional toothpaste.
Fact Check
Does the product supported by the claim work as well as regular toothpaste?
No, not right away. It should be made clear that while the advertised product might not contain fluoride, there are some legitimate questions about its factual accuracy. When we looked for the product using Google Reverse Image, we discovered that it is a widely available over-the-counter replacement for fluoride-free toothpaste. Although the active ingredients in the bites have been mentioned, the endorsing websites do not provide the component concentrations for each bite.
Additionally, there is no mention of any safety precautions, health consequences, or other possible complications. Most crucially, the product has not received approval from any recognized dental organization, including the American Dental Association. This calls into question the usefulness and safety of the product. In light of this, we come to the conclusion that the product shouldn't be regularly used without seeking dental advice. Below is a screenshot of the product that is being recommended.
Do toothpaste components have the potential to be toxic?
No, not all of them; some toothpaste ingredients could be harmful if used excessively. As a result, it's crucial to evaluate each substance used in the oral cavity for cytotoxicity. Various tests are carried out on the dental components used to make toothpaste by the American Dental Association (ADA), the Food and Drug Administration (FDA), and the International Organization for Standardization (ISO). Toothpaste primarily contains three components. These include detergents like sodium lauryl sulfate and cocamidopropyl betaine, insoluble dental abrasives like calcium carbonate, aluminium hydroxide, and silica for removing plaque, and cariostatic agents like fluoride compounds.
According to our research, the fluoride concentration limit is 400 ppm; after exposure for 1, 15, and 30 minutes, it was not toxic to those who use fluorides in large quantities. Paraben and sodium benzoate demonstrated the least cytotoxicity. Cocamidopropyl Betaine and sodium lauryl sulfate, on the other hand, were found to be the most toxic and should be avoided. These results, though, only apply to laboratory studies. Therefore, more studies would be needed to support these research results.
What part does toothpaste play in keeping your mouth healthy?
When used with a toothbrush, toothpaste is a semi-solid product that helps remove surface deposits from teeth. Despite the fact that all toothpastes may have the same basic components, this does not imply that they are all the same. Depending on the toothpaste, additional components may be added for various benefits.
Among them may be substances that combat tooth sensitivity, calculus, erosion, bad breath, and dental caries. Additionally, toothpastes contain flavours to freshen breath, abrasives to clean and whiten teeth, and colouring agents to improve their aesthetic impact. However, there are still many issues that need to be resolved in order to fully develop an ideal toothpaste, chief among them being the poor oral substantivity of the majority of active ingredients.
THIP MEDIA TAKE: We conclude that there are issues with the efficacy and safety of these toothpaste bites. This is the case because regulatory bodies like the ADA have not given them their approval. But it's critical to look at the toxicity of toothpaste detergents and high fluoride levels. As a result, these should only be utilized following a dental consultation.
Disclaimer: Medical Science is an ever evolving field. We strive to keep this page updated. In case you notice any discrepancy in the content, please inform us at [email protected]. You can futher read our Correction Policy here. Never disregard professional medical advice or delay seeking medical treatment because of something you have read on or accessed through this website or it's social media channels. Read our Full Disclaimer Here for further information.