Quick Take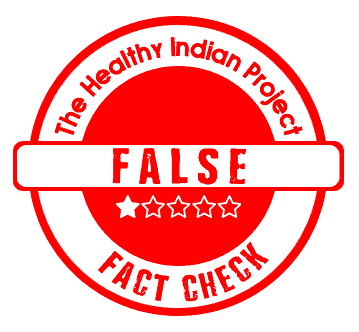 A video being circulated on social media is attributed to French Nobel Prize winner Luc Montagnier. The quote claims, "All vaccinated people will die within 2 years." We fact-checked and found that the claim is false.
The Claim
The viral message reads as follows,
"All Vaccinated people will die within 2 years
Nobel Prize Winner Luc Montagnier has confirmed that there is no chance of survival for people who have received any form of the vaccine. In the shocking interview, the world's top virologist stated blankly: "there is no hope, and no possible treatment for those who have been vaccinated already. We must be prepared to incinerate the bodies." The scientific genius backed claims of other pre eminent virologists after studying the constituents of the vaccine. "They will all die from antibody dependent enhancement. Nothing more can be said."
"It's an enormous mistake, isn't it? A scientific error as well as a medical error. It is an unacceptable mistake," Montagnier said in an interview translated and published by the RAIR Foundation USA yesterday. "The history books will show that, because it is the vaccination that is creating the variants."
Many epidemiologists know it and are "silent" about the problem known as "antibody-dependent enhancement," Montagnier said."
Several websites have also published reports based on this claim. The archived version of the post can be seen here.
Fact Check
Who is Luc Montagnier? Did he actually win Nobel Prize?
Luc Montagnier is a French virologist.
Yes. He won the Nobel Prize in 2008 jointly with Françoise Barré-Sinoussi and Harald zur Hausen.
Is Luc Montagnier saying that all vaccinated people will die in the video?
In the 2 minute video clip that is in circulation, Montagnier is seen saying that the vaccine is resulting antibody dependent enhancement (ADE). There is no mention about all people dying in 2 years as claimed by people who posted the video.
Furthermore Montagnier's claim of vaccines antibody dependent enhancement (ADE) has been strongly refuted by most other virologists and doctors around the world that can be seen here and here. The clinical trials also do not show any results where vaccines caused antibody dependent enhancement (ADE).
In India PIB Fact Check also refuted the claim on their official Twitter handle.
Disclaimer: Medical Science is an ever evolving field. We strive to keep this page updated. In case you notice any discrepancy in the content, please inform us at [email protected]. You can futher read our Correction Policy here. Never disregard professional medical advice or delay seeking medical treatment because of something you have read on or accessed through this website or it's social media channels. Read our Full Disclaimer Here for further information.